Peace and Security in Northeast Asia By Chung-in Moon | 31 March, 2023
China is Reinventing Itself as a Peace Broker — How Will America Respond?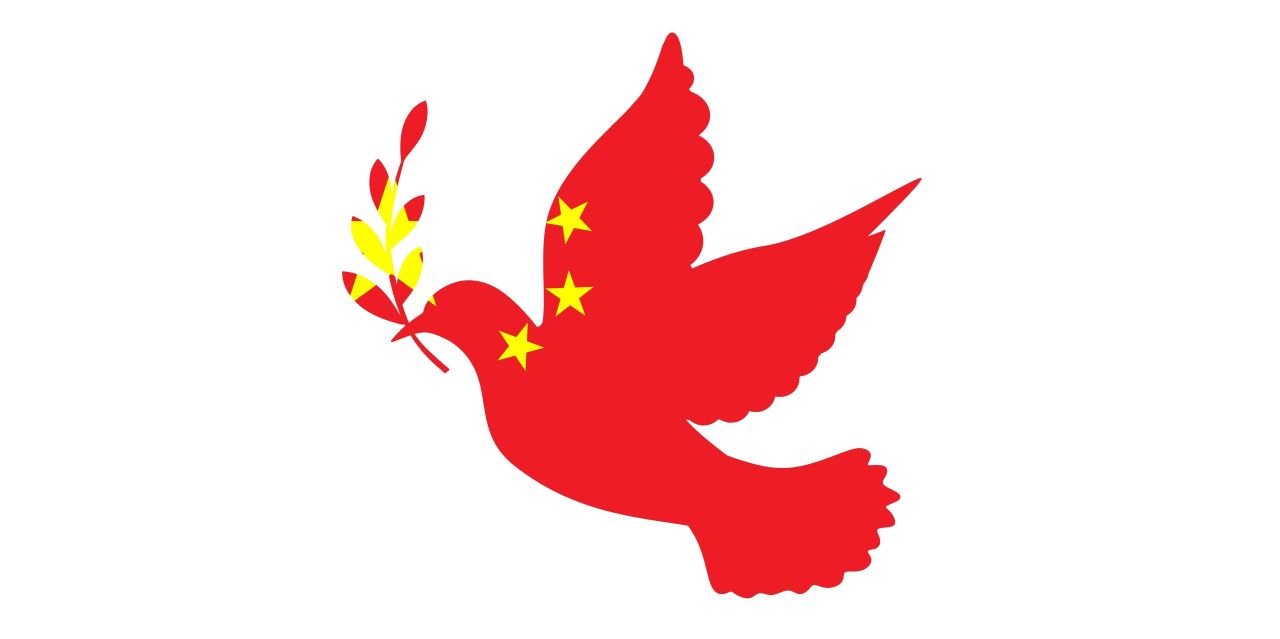 Image: N.Petrosyan/ Shutterstock
This article was first published by Hankyoreh on 28 March 2023 and is reproduced with permission.
On February 21, I was a virtual participant in the Lanting Forum, which was co-hosted by the Chinese Public Diplomacy Association and Peking University. (Lanting, meaning Blue Room, is a conference room in the press centre of China's Ministry of Foreign Affairs.)
The forum's keynote speaker was Chinese Foreign Minister Qin Gang, who presented six core concepts and 20 priorities for cooperation from a concept paper about the Global Security Initiative (GSI) proposed by Chinese President Xi Jinping in the Boao Forum for Asia in April 2022. Qin stressed that the initiative was a Chinese alternative to global security issues and a blueprint for resolving problems in global conflict areas.
The six core concepts in the GSI concept paper call for adhering to a shared, comprehensive, cooperative and sustainable vision of security and respecting each country's sovereignty and territorial integrity while upholding the objectives and principles of the UN Charter. Other principles in the paper are to not infringe on other countries' security for one's own security, to resolve conflict through dialogue and deliberation and to pay heed to both traditional and non-traditional security concerns.
The priorities of cooperation listed in the concept paper include the following: "promote coordination and sound interaction among major countries," "uphold the consensus that 'a nuclear war cannot be won and must never be fought,'" "support political settlement of hotspot issues such as the Ukraine crisis," and "support and improve the ASEAN-centered regional security cooperation mechanism."
Sounds a little familiar, doesn't it? It's reminiscent of President Woodrow Wilson's vision of liberal internationalism that lies at the roots of the US Democratic Party's approach to foreign policy. At a time when the Democratic administration of President Joe Biden is acting in an aggressively realist fashion to counter China, Beijing is instead seeking to set itself apart by adopting a liberal narrative. Talk about historical irony!
At the forum, I raised two issues with China's concept paper: first, an initiative grounded in the universal ideas of international norms and international law probably shouldn't be presented as being unique to China; and second, that the initiative is of limited practicality. Xi Jinping has made several proposals of this sort over the years, including the Asia Security Framework, none of which have been put into practice. Why would this one be any different?
While the Chinese participants in the forum didn't comment on my first point, they did respond to my second one by promising that tangible measures would soon be taken.
Those "tangible measures" were revealed on March 10, when China brokered a deal between Iran and Saudi Arabia. In a meeting in Beijing, the two countries' national security chiefs said in a joint statement that they had agreed to restore diplomatic relations and to reopen their embassies within two months. Their diplomatic ties had been severed seven years ago, after the Saudi government's execution of a Shia cleric in 2016.
Sunni-majority Saudi Arabia and Shia-majority Iran have waged proxy wars in places such as Yemen and Syria as part of their hostile rivalry for regional hegemony.
That makes their bilateral deal a big step toward peace in the Middle East. It's also a disconcerting development for the US, which has prided itself on being the broker for peace in the Middle East since the Camp David Accords in 1978.
Beijing's actions extend beyond the Middle East. On February 24, on the first anniversary of the war in Ukraine, China released a 12-point peace plan for a political resolution to the crisis. The plan—which calls for respecting all countries' sovereignty, immediately halting hostilities, resuming peace talks, resolving the humanitarian crisis, ending unilateral sanctions and promoting post-conflict reconstruction, among other things—reflects China's ambition of being seen as a broker for peace even in the war in Ukraine.
Toward that end, Xi Jinping visited Russia on March 20 for a summit with Russian President Vladimir Putin and said he remains in communication with Ukraine.
But there's little chance of a ceasefire being reached without adequate discussion of restoring territory, prosecuting war crimes, rebuilding after the war or paying reparations. Indeed, Xi's summit with Putin was ultimately less about brokering peace than about bolstering the two countries' strategic ties.
Nevertheless, Beijing has been swift to anoint itself as mediator given the UN's helplessness and the US and EU's inability to play that role. Beijing may not have reached a breakthrough for halting the hostilities or ending the war, but it has at least shed new light on its GSI diplomacy.
China's foreign policy is often called "wolf warrior diplomacy," a nickname derived from its diplomats' hard-charging and aggressive behavior.
But as the Biden administration attempts to build a coalition around the Indo-Pacific Strategy and "values alliances," Beijing has seized the moment to promote a foreign policy of brokering peace and stability around the world.
The world consists of more players than the US' allies and friends, and conflict and strife generally occur outside the US' sphere of influence. That's why China's GSI diplomacy could present a serious challenge to the US' diplomatic leadership.
One hopes this will induce the US to brainstorm some new ideas for its foreign policy.
Related articles:
The Limits of Beijing's Middle East Diplomacy (3-minute read)
The Geopolitics of the Middle East (15-minute read)
Chung-in Moon is professor emeritus at Yonsei University in South Korea. He previously served as the special advisor for unification, diplomacy and national security affairs for President Moon Jae-in (2017-2021) He is also vice chairman of the Asia-Pacific Leadership Network for Nuclear Non-proliferation and Disarmament (APLN) and editor-in-chief of Global Asia, a quarterly journal in English.