Cooperative Security, Arms Control and Disarmament By Nobuyasu Abe | 30 June, 2022
Whither Nuclear Arms Control and Disarmament After Ukraine? A Japanese Perspective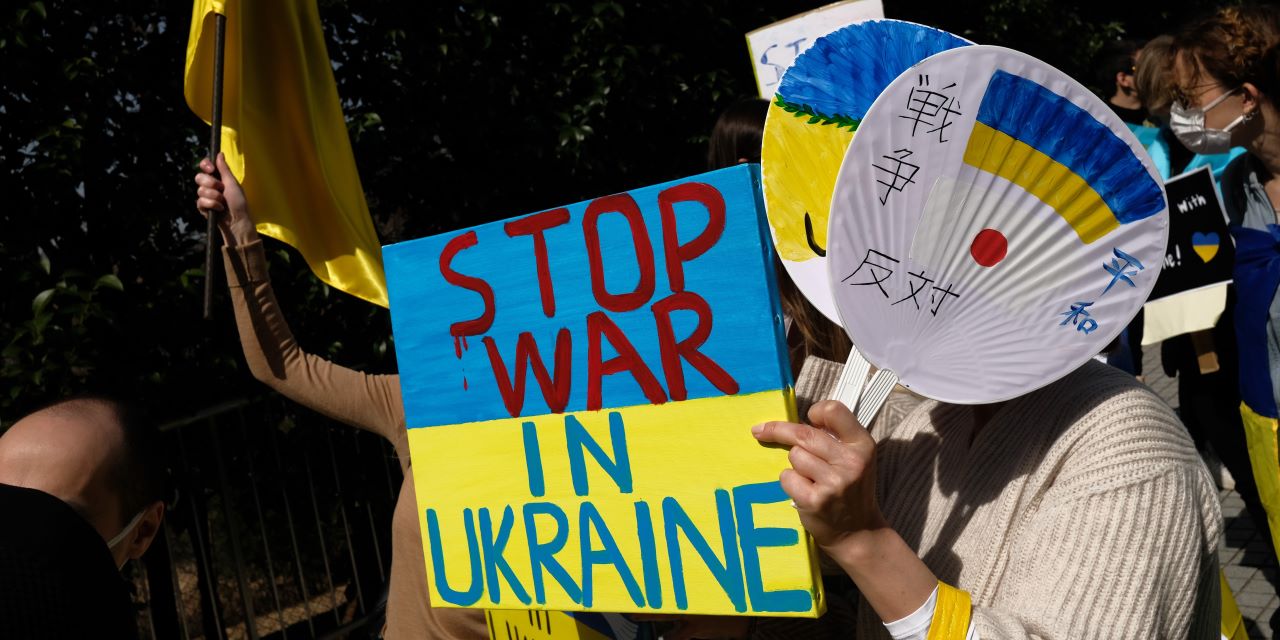 Image: image_vulture/Shutterstock
This is the text of a presentation made by Ambassador Nobuyasu Abe at a workshop hosted by Toda Peace Institute and Vienna Centre for Non-Proliferation and Disarmament at VCDNP on Friday 24 June 2022.
1. Unlawful Invasion of Ukraine by Russia
The invasion of Ukraine by Russia without any attack or provocation from the Ukrainian side was condemned as being against the basic principles of the U.N. Charter: peaceful settlement of disputes, respect for sovereignty and territorial integrity of state, and non-interference in domestic affairs of other states. The strong reaction in Japan was perhaps caused by the serious concern held in Japan about possible military action on Taiwan by China, another autocratic state. This marked a clear contrast from the muted reaction against the Russian annexation of Crimea in 2014 when Prime Minister Shinzo Abe still entertained the idea of a possible accommodation between Japan and Russia to settle the territorial dispute between them. China is considered to be the biggest security threat for Japan. In a recent opinion poll held in Japan, 61 per cent of the respondents answered that China is the biggest threat to Japan while 15 per cent raised Russia and 6 per cent North Korea.
2. Negative impacts of the Russian invasion on nuclear disarmament and nonproliferation
Ukraine gave up its nuclear weapons after the collapse of the Soviet Union and became a non-nuclear weapon state under the NPT. In return, in the 1994 Budapest Memorandum, Russia and the major European powers offered security assurances. Against this backdrop, the hint of the use of nuclear weapons by Russia if the West interferes in what it called a "special military operation" in Ukraine, and the fact that non-nuclear Ukraine was attacked by nuclear-weapon possessing Russia, has prompted reactions around the world that in such a Hobbesian world you need to have nuclear weapons to defend against an attack from a nuclear-weapon possessing country. Consequently, those who have nuclear weapons today have become even more determined to hold on to them, and the countries with security concerns start to think about obtaining nuclear weapons. In East Asia, such views are expressed in South Korea and Taiwan. In Japan, former Prime Minister Shinzo Abe expressed his support for US-Japan nuclear sharing as in NATO. In this way, the Ukrainian War is severely setting back the efforts towards nuclear disarmament and nonproliferation.
3. Ways to rebuild nuclear disarmament and nonproliferation
We have to start thinking about the ways to rebuild nuclear disarmament, arms control and nonproliferation.
First, between the U.S. (and NATO) and Russia, the stalled negotiations for a successor treaty to the New START treaty have to be resumed in a way that includes nonstrategic nuclear weapons. As Russia threatens to strengthen deployment of nuclear and other forces close to Finland and Sweden that have applied to join NATO, there is an urgent need to find some form of mutual restraint in the deployment of short- and medium-range nuclear-capable missiles in Europe. Russia has suggested some ideas before. The urgency of arms control negotiations with Russia increased after the Ukrainian War.
Second, the Chinese question has to be addressed as an urgent agenda. China adamantly resists involvement in nuclear arms control. But given the rapid buildup and modernisation of Chinese nuclear forces and the heightened concern about the Chinese use of military force to subjugate Taiwan that may escalate into the use of nuclear weapons, ways have to be found to moderate Chinese nuclear buildup and to avoid Chinese incursion into Taiwan. For a rising China, accepting any nuclear arms control agreement that binds China to a lesser position inferior to the US or Russia may be difficult. I recall the Washington Naval Treaty of 1922 that bound Japan to 3 to 5 tonnage ratio against the US. One idea may be to insert a clause into a US-Russia successor treaty that would say if Chinese nuclear arsenal surpasses, e.g. 50 per cent of the limits put on US and Russian arsenals, they would no longer be bound by such limits. As to Taiwan, an idea may be for the U.S. and China to agree on a Taiwan-specific nuclear no first use commitment. This may be combined with a Taiwanese declaration renouncing any intention to acquire nuclear weapons. If China does not like to mention Taiwan by name, such mutual NFU declaration may be made specific to area delineated with longitudes and latitudes. The U.S. and China may also agree on mutual identification of nuclear/non-nuclear nature of their delivery vehicles to avoid inadvertent escalation into nuclear confrontation.
Third, efforts should be made to discourage North Korea, Iran and other potential nuclear proliferators from moving towards acquiring or strengthening nuclear forces taking advantage of the NPT Review Conference, the Meeting of the State Parties to the TPNW and other contexts. Efforts also should be made to strengthen the taboo against the use of nuclear weapons. The entry into force of the CTBT and the start and conclusion of negotiation of an FMCT can help raise barriers against threshold countries' acquisition of nuclear weapons.
Fourth, scholarly works should be encouraged to show that acquisition of nuclear weapons or the threat of their use does not necessarily improve one's political/military positions. For example, the Korean War ended in a stalemate. The U.S. virtually lost the War in Vietnam. The Soviet Union was practically defeated in Afghanistan. Diverting financial resources from conventional forces to nuclear forces that are in most cases unusable may weaken the conventional forces and end up losing in a non-nuclear confrontation before getting any chance to use nuclear weapons. Something similar is happening in the ongoing Ukrainian War.
4. It ultimately depends on how the Ukrainian War ends.
Last of all, under the current situation it ultimately depends on how the Ukrainian War ends. Even though the threats of the use of nuclear weapons were issued and the concerns rose about actual use of nuclear weapons, if the Ukrainian War ends without Russia using nuclear weapon(s), the nuclear taboo may prove to be somehow maintained and nuclear weapons will prove to be the kind of weapons that are very difficult to use or virtually unusable. This may help reduce the appetite for the countries who consider acquiring nuclear weapons. If, unfortunately, Russia uses nuclear weapon in one way or another, the non-use of nuclear weapons maintained for 76 years since Nagasaki will be broken. The hurdles for Russia in actually using nuclear weapons seem to be pretty high. For one thing Russia will be near universally condemned severely for the use and President Putin will risk remaining in world history as a vicious villain. Second, as Ukraine borders Russia, use of nuclear weapons in Ukraine is bound to produce spillover effects of radioactive fallouts and electromagnetic pulses in Russia. Third, President Putin will have to win the concurrence of the key political and military officials to actually order launching nuclear weapon which may prompt the collapse of the Putin entourage.
Nobuyasu Abe is a former UN Under-Secretary-General for Disarmament Affairs (2003-06) and a former Commissioner of the Japan Atomic Energy Commission (2014-17). He was a senior fellow (2018-19) at Harvard Kennedy School with its Project on Managing the Atom of the Belfer Center for Science and International Affairs. He served on the UN Secretary General's Advisory Board on Disarmament Matters (2008-12) and as Japanese ambassador in Vienna (1999-2001), Riyadh (2001-03) and Bern (2006-08).