Cooperative Security, Arms Control and Disarmament By Tariq Rauf | 22 November, 2020
Does the TPNW Contradict or Undermine the NPT?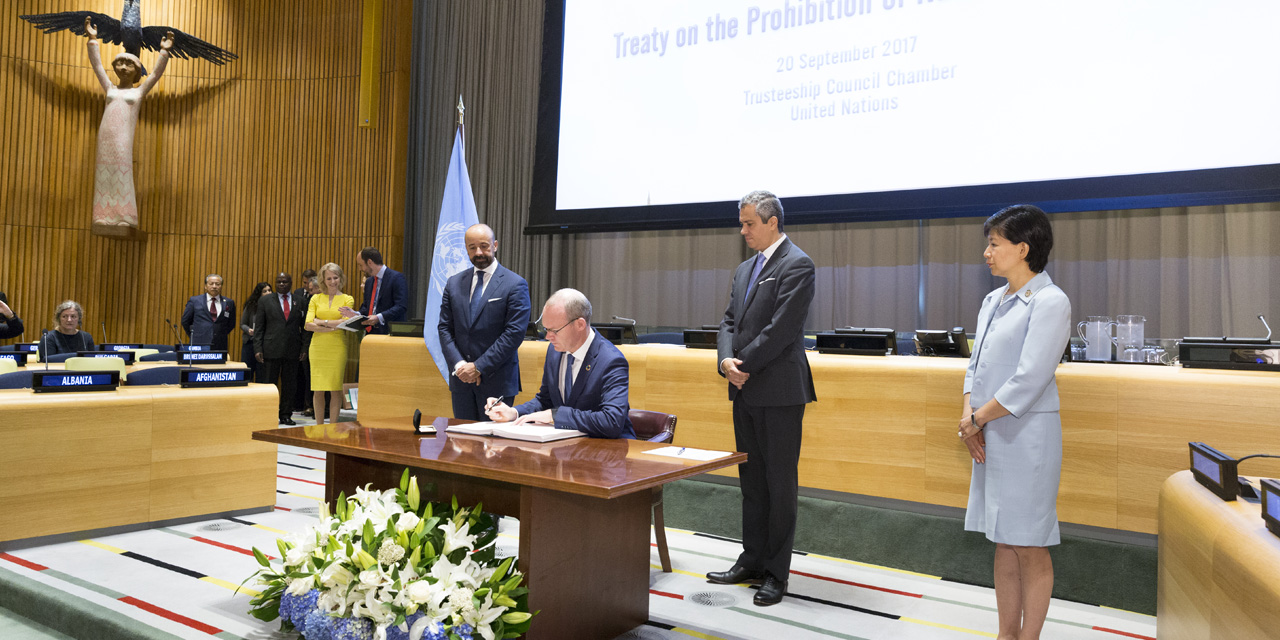 Photo credit: UN Photo / Paulo Filgueiras
The Treaty on the Prohibition of Nuclear Weapons (TPNW) unnecessarily has become a bitter bone of contention between the non-nuclear-weapon States (NNWS) supporting this treaty and most of the nuclear-armed States and US allies in defence arrangements underpinned by US nuclear weapons. The opponents of the TPNW have raised a number of concerns and shortcomings relating to the TPNW. This short paper responds to some of these.
Critics claim that the TPNW does not:
Other criticisms, for example, include that:
To conclude it is abundantly clear that the TPNW shall create a prohibition of nuclear weapons, under customary international law, when it enters into force and more of the 122 States that voted for it complete their ratification procedures, and as such establish a jus cogens rule creating an erga omnes not only for all NPT States parties but for other nuclear-armed States as well.
Tariq Rauf is former Head of Verification and Security Policy (2002-2011) at the International Atomic Energy Agency (IAEA) and Alternate Head of IAEA Delegation to NPT Review Conferences (2002-2010), was a member of Japan's Group of Eminent Persons for Substantive Advancement of Nuclear Disarmament (2017-2020), and served as Senior Advisor to the Chair of Main Committee I (nuclear disarmament) at the 2015 NPT Review Conference, and has attended all NPT meetings as an official delegate since 1987.