Climate Change and Conflict By Kazuo Matsushita | 31 October, 2020
Challenge for a Green Recovery from COVID-19 and Achieving Carbon Neutral Society in Japan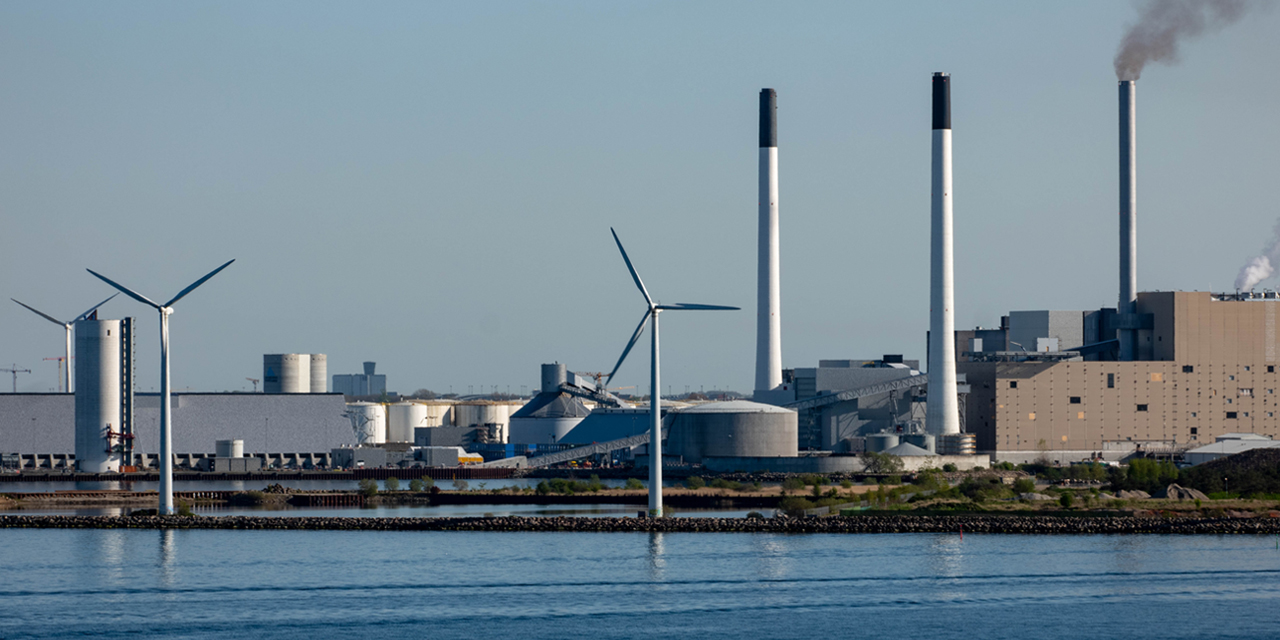 Image: https://unsplash.com
COVID-19 has changed the global landscape. One of the side effects is that air pollutants and greenhouse gas emissions have been reduced as a result of restrictions on economic activity and the movement of people around the world. This has led to an advocacy to create a more sustainable and healthy society through the recovery process, in other words, a "green recovery".
At present, governments are implementing medium- and long-term economic measures to recover from the COVID-19 crisis, in parallel with the implementation of emergency measures, such as income and 'absence from work' compensation. The scale of these measures is one of the largest ever, and their content is extremely important because they will have a significant impact on the social structure of each country in the future.
The United Nations Secretary-General, CEOs of global corporations, and other leaders have suggested that we should aim for a recovery to a better state, one that is more resilient and sustainable, and that economic stimulus measures should be used as an opportunity to achieve a decarbonised society.
The European Union (EU) has taken the lead in "green recovery" movements. Despite the economic downturn caused by the COVID-19, the EU has made it clear that it will adhere to and steadily promote the "European Green Deal". The European Green Deal is a growth strategy that strives to reduce greenhouse gas emissions (55% below 1990 levels by 2030 and virtually zero by 2050) by bringing the economy, production and consumption into harmony with the planet, while at the same time promoting job creation and innovation.
European Green Deal as a growth strategy aims at transforming the current economic system to one that generates growth through a commitment to environmental protection, recognising that creating and setting in motion the "decarbonised economy" required by the Paris Agreement is the only way to achieve sustainable economic development in the 21st century. Decarbonisation investment is the most urgent item of investment, and the early conversion to a decarbonised economy will allow us to reap first-mover advantage.
Green recovery, which puts climate change measures at the heart of economic recovery, is becoming a trend in the global economy, especially in Europe.
On 21 July, 2020, EU leaders agreed to establish a "Next Generation EU" to help rebuild the economy after the COVID-19 recession. The fund for the Next Generation EU will be financed separately from the EU budget by a €750 billion bond issue: €390 billion in the form of grants and €360 billion in the form of loans. Together with the EU's proposed medium-term budget for the next seven years from 2021-27 (approximately €1.0743 trillion), this will bring the total fund to a record €1.8243 trillion. Of this, "at least 30%" will be allocated to climate change, a stimulus package with the largest environmental investments. The repayment of the funds will be funded by future revenues in the EU budget (2028-58). Candidate sources of funding have been mentioned, including auction revenues from the Emissions Trading Scheme (ETS) and the Border Carbon Adjustment Mechanism.
The EU has a growth strategy to stimulate the economy and create jobs while promoting a "green transition" that will reduce greenhouse gas emissions to virtually zero by 2050. The Recovery Fund will be granted to member states and regions on the following conditions: (1) it must be a nationally significant climate and energy plan; (2) it must qualify as a green investment under the European Green Investment Classification (taxonomy); and (3) it must be aligned with the SDGs budget.
The establishment of the Next Generation EU is likely to put the EU further ahead in next-generation technologies and industries, including renewable energy, hydrogen and transport systems.
In Japan, by contrast, the emergency economic measures that have been launched so far do not include a green recovery perspective. Japan has long been criticised by the international community for its lack of a long-term strategy and reluctance to take action on climate change. The challenge of green recovery is an urgent issue for Japan as well.
As a prerequisite for this challenge, the Japanese government should strengthen the greenhouse gas reduction target based on the Paris Agreement (45-50% reduction from 1990 levels by 2030 and carbon neutrality by 2050), stop building new coal-fired thermal power plants domestically, suspend public funding for overseas coal-fired thermal power plants, and accelerate the spread of renewable energy.
However, Japan is still rushing to build new coal-fired power plants. In a post-Paris agreement world, renewable energy will be the winner of the power supply competition, and the transition to distributed power systems, digitalisation, and decarbonisation will be the mainstream. Japan's power supply industry has turned its back on these trends. Many Japanese business executives have emphasised the difficulty of decarbonisation, viewing climate change measures not as a new business opportunity, but only as a "cost driver". This situation will lead to falling behind in the fierce global development competition for decarbonised products and services, resulting in a loss of international competitiveness.
Climate change measures essentially aim to shift to an economic system that contributes to a higher quality of human wellbeing. Fiscal stimulus to combat climate change can be seen as an investment in the future, including the development of sustainable infrastructure and new technologies.
If measures to recover from the COVID-19 disaster are limited to supporting fossil fuel-intensive industries, the airline industry, and tourism, even if a short-term economic recovery may be achieved, this will not lead to a long-term structural change toward a decarbonised society. Japan's long-term economic recovery plan should be a green recovery that will contribute to the transition to a decarbonised society and to the realisation of the SDGs.
Afterward: Prime Minister Suga's Policy Statement (Net Zero Declaration) on 26th October and the challenge towards Zero Carbon Society in Japan
After I finished this manuscript, Prime Minister Suga of Japan made a policy speech to the National Diet on October 26. In his speech, he stated, "I hereby declare that Japan will aim to reduce its overall greenhouse gas emissions to zero by 2050. In other words, we aim to achieve a carbon-neutral, decarbonised society by 2050". This is a welcome declaration although belated, since some 120 countries have already set the Paris Agreement's target of virtually zero emissions by 2050.
However, it is far from certain that "net zero emission by 2050" will be achieved if current policies are extended. To achieve this goal, a host of issues must be addressed, including strengthening the 2030 target, phasing out coal-fired power generation, drastically expanding renewable energy, introducing carbon pricing in earnest, and dealing with nuclear power.
Prime Minister Suga has stressed the need for disruptive innovations such as carbon capture, storage and utilisation (CCUS), and development of power generation using hydrogen and ammonia. However, the development of these technologies is fraught with uncertainties, including their environmental impact and economic viability, and the timing of their commercialisation is uncertain.
What needs to be done immediately is to address what can be done with existing technologies, namely, speeding up the phase-out of coal-fired power generation, reducing the use of fossil fuels for power generation, and greatly expanding the use of renewable energy. I would like to emphasise the need to introduce carbon taxes and emissions trading as well as a shift to a power mix centered on renewable energy and reform of the transmission system as policies to facilitate this transition.
In any case, I hope that the Prime Minister's policy statement on net zero emission by 2050 will be a unique opportunity for Japan to make a major change in direction toward a decarbonised and sustainable society.
Professor Kazuo Matsushita is Professor Emeritus of Kyoto University, President of the International Academic Society for Asian Community (ISAC), Senior Fellow of the Institute for Global Environmental Strategies, Chairman of the Japan Society for GNH Studies, and Examiner for Environmental Guidelines at JICA. He has long been engaged in environmental administration, particularly global environmental policy and international environmental cooperation.