Peace and Security in Northeast Asia
TOKYO COLLOQUIUM
"Building Stable Peace in Northeast Asia: Managing and Transforming Risks on the Korean Peninsula"
February 01, 2018
Kioi Conference in Tokyo

Together with the Norwegian Institute of International Affairs and New Zealand's University of Otago, the Toda Peace Institute organized a colloquium on February 1 at Kioi Conference in Tokyo under the theme Building Stable Peace in Northeast Asia: Managing and Transforming Risks on the Korean Peninsula.
View Summary Report
The colloquium consisted of two sessions of two hours each, the first focusing on Dealing with Security Threats in Northeast Asia and the second on Managing and Transforming Risks on the Korean Peninsula. The panelists for both sessions included regional experts and policymakers from leading universities and think tanks in China, Japan and the US.
The colloquium set out to identify and address sources of geopolitical insecurity and turbulence in the region and to analyse impediments to diplomatic responses to the challenge posed by North Korea's development of nuclear weapons.
The first session looked at contrasting perspectives in Japan and China on the currently cold bilateral relationship between the two countries and relations within the region. There was agreement on the importance of close and cordial relationships between both China and Japan and there were frequent references to the lack of a regional security framework to help facilitate better communications between both countries.
The second session focused on nuclear threats to the region and some of the prerequisites for achieving a successful negotiated solution to the problems posed by North Korea's nuclear weapons and missile development. There was a range of opinions on whether to accept North Korea as a nuclear state.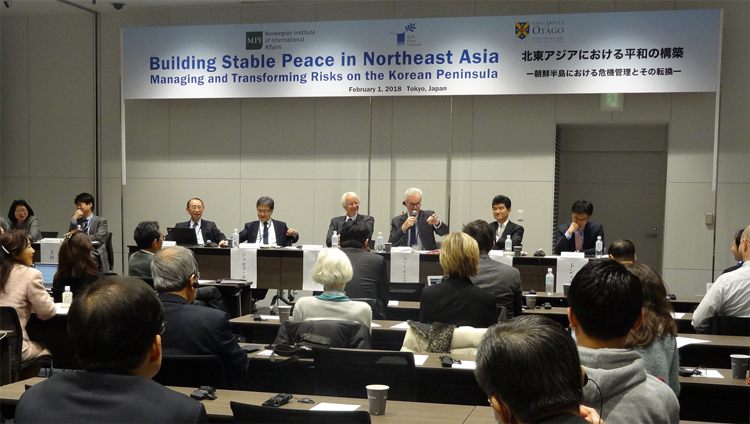 The US does not intend to push for regime change, nor attempt to accelerate reunification, nor put any US troops above the DMZ. At the same time, the US, China, South Korea and Japan continue to apply sanctions to pressure North Korea to denuclearize, though there appears to be little evidence that North Korea is considering this as a serious option. On the contrary, there is little or no evidence that North Korea agreed to resume inter-Korean discussions because of the sanctions. Insistence by the US and its allies on denuclearisation as a pre-requisite for negotiations is unlikely to result in a positive environment for preventive diplomacy and will not assist North Korea in its efforts to move from expanding its nuclear capacity to and the development of a prosperous economy.
Until there is a willingness to negotiate without pre-conditions, the risk of an accidental war involving North Korea will persist. At the moment, there are some fundamental differences between the priorities of the U.S., South Korea and Japan. The US and Japan want to focus on maximum pressure, sanctions, defence and deterrence while the ROK wants to create space for dialogue followed by sanctions, defence and deterrence.
Panelists pointed to some hopeful signs and wanted to build on the window of opportunity created by the Olympic Games. In particular, it was considered important for the US and South Korea to extend the postponement of their military exercises in order not to generate an excuse for North Korean nuclear provocation.
In addition, it was felt that there should be more discussions of when to end maximum pressure and even lift some sanctions as a way of modifying North Korean behaviour in a verifiable fashion. There was also quite a lot of discussion of the use of positive incentives for positive behaviour, e.g., a moratorium on testing in return for technical or humanitarian assistance.
In addition to the relative utility of sanctions, deterrence and other forms of pressure, the potential for 'soft power' measures was also discussed, with a specific focus on Japan's role. There was also a proposal for a Northeast Asia Nuclear Weapon Free Zone, which would include the denuclearization of North Korea and a Peace Treaty with the U.S., together with normalization and negative security assurances for Japan and South Korea.
One panelist suggested that something similar to a comprehensive rapprochement could work, though this would require North Korea denuclearizing in exchange for regime guarantees. Pursuing this scenario would also mean Japan and South Korea giving up their nuclear umbrella for a negative security assurance from China and Russia.
The colloquium finished with a discussion of the advantages and disadvantages of various dialogue frameworks. There was some skepticism about the wisdom of renewed six-party talks with some preference for direct talks between the US and North Korea.
Colloquium Programme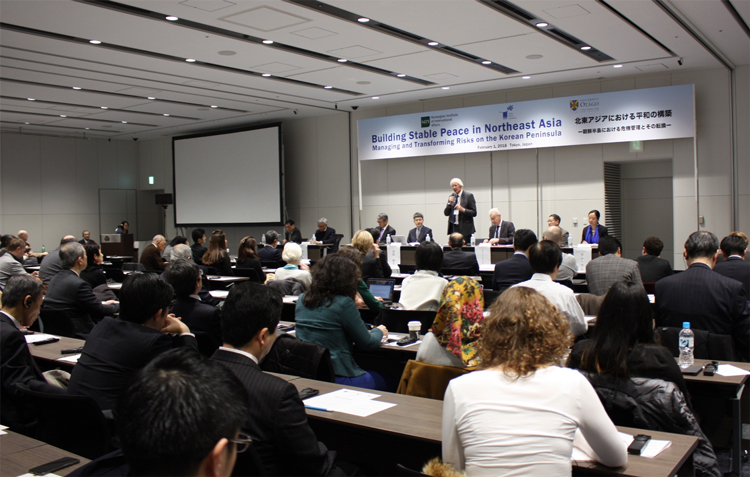 Session 1:
"Dealing with Security Threats in Northeast Asia"
| | |
| --- | --- |
| Facilitator: | Kevin Clements |
| Panelists: | Akio Takahara, Yoshihide Soeya, Dingli Shen and Yun Sun |
| Discussants: | Takashi Inoguchi and Tatsujiro Suzuki |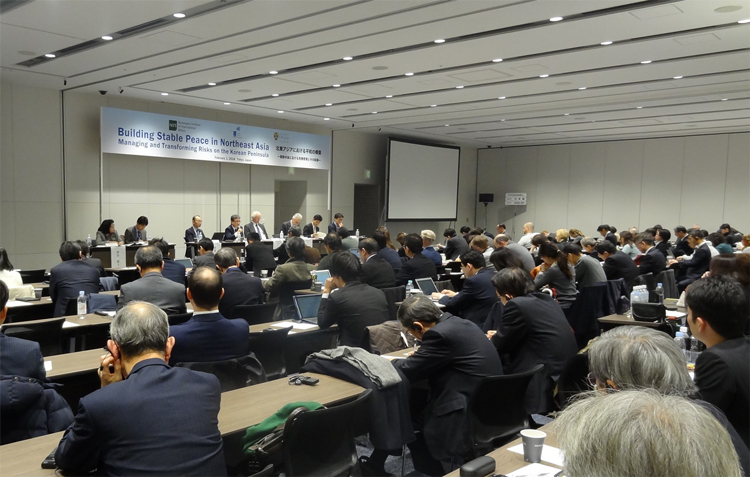 Session 2:
"Managing Risks in the Korean Peninsula,
Breaking the Impasse in North Korea"
| | |
| --- | --- |
| Facilitator: | Sverre Lodgaard |
| Panelists: | Joseph Yun, Nobuyasu Abe, Narushige Michishita and Tong Zhao |
| Discussants: | Masakatsu Ota and Takako Ueta |
Session 1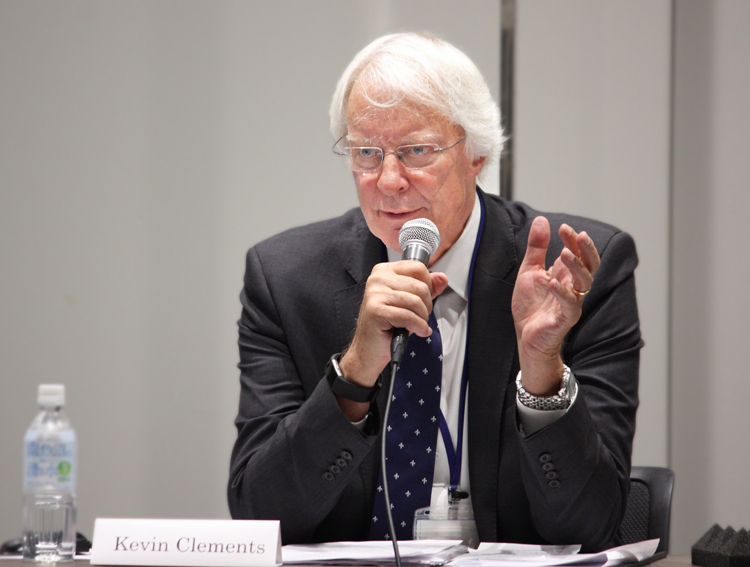 Kevin P. Clements is the Director of Toda Peace Institute and Chair of the National Centre for Peace and Conflict Studies, University of Otago, New Zealand. Prior to these positions, he was the Director of the Institute of Conflict Analysis and Research at George Mason University, USA and Secretary General of International Alert in London. He has been a consultant to a variety of non-governmental and governmental organizations on conflict resolution, arms control and disarmament.
Akio Takahara is Professor of Contemporary Chinese Politics at the University of Tokyo's Graduate School of Law and Politics. He received his PhD in 1988 from Sussex University, and later was a visiting scholar at the Consulate-General of Japan in Hong Kong, at the Japanese Embassy in Beijing, at Harvard University and at Peking University. He served as President of the Japan Association for Asian Studies (2009-11) and as Secretary-General of the New Japan-China Friendship 21st Century Committee (2009-14).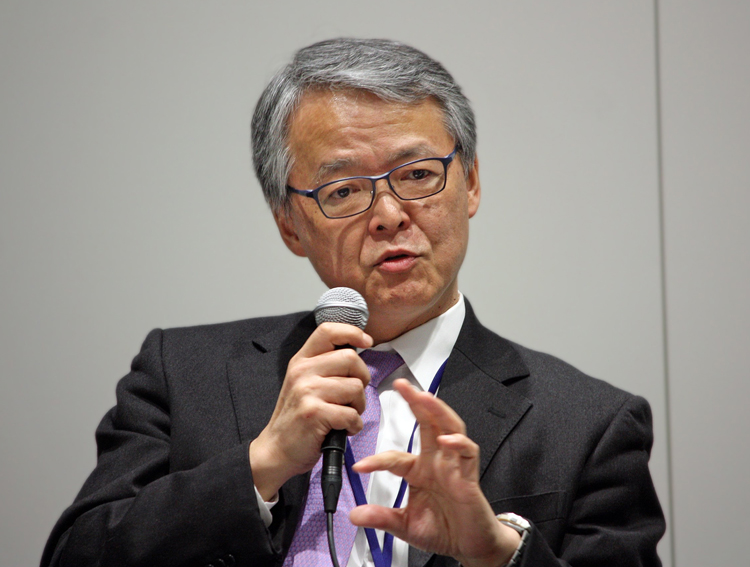 Yoshihide Soeya is Professor of international relations at the Faculty of Law of Keio University. He served as the Director of the Institute of East Asian Studies of the same university for six years until September 2013. Recently, Dr. Soeya was a Japan Scholar of the Woodrow Wilson Center in Washington D.C. from September 2013 to January 2014, and a Korea Foundation Fellow affiliated with the ASAN Institute in Seoul in March-May 2014. His areas of interest are politics and security in East Asia, and Japanese diplomacy and its external relations. He received Ph.D. from the University of Michigan in 1987, majoring in world politics.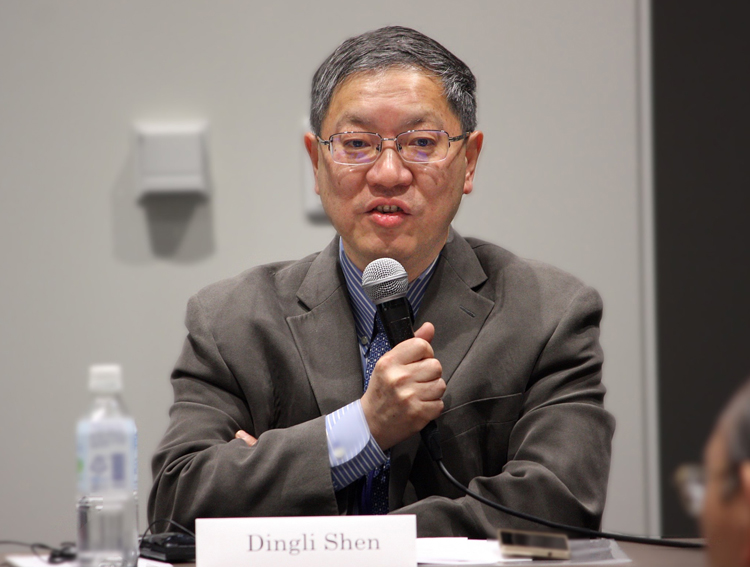 Dingli Shen is a professor at Fudan University's Institute of International Studies. His research and publications cover China-US security relations, regional security and international strategy, arms control and nonproliferation, foreign and defense policy of China and the US etc. He is Vice President of Chinese Association of South Asian Studies, Shanghai Association of International Studies, and Shanghai Association of International Strategic Studies. He received his Ph.D. in physics from Fudan in 1989 and did post-doc in arms control at Princeton University from 1989-1991. He was an Eisenhower Fellow in 1996, and is on the Global Council of Asia Society.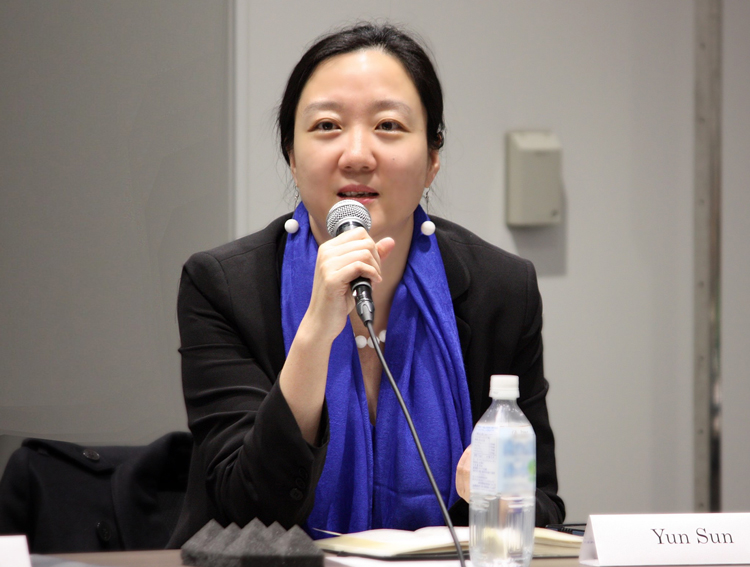 Yun Sun is a Senior Associate with the East Asia Program at the Stimson Center and a non-resident fellow at the Brookings Institution. Her expertise is in Chinese foreign policy, U.S.-China relations and China's relations with neighboring countries and authoritarian regimes. From 2011 to early 2014, she was a Visiting Fellow at the Brookings Institution, jointly appointed by the Foreign Policy Program and the Global Development Program, where she focused on Chinese national security decision-making processes and China-Africa relations. From 2008 to 2011, Yun was the China Analyst for the International Crisis Group based in Beijing, specializing on China's foreign policy towards conflict countries and the developing world. Prior to ICG, she worked on U.S.-Asia relations in Washington, DC for five years. Yun earned her master's degree in international policy and practice from George Washington University, as well as an MA in Asia Pacific studies and a BA in international relations from Foreign Affairs College in Beijing.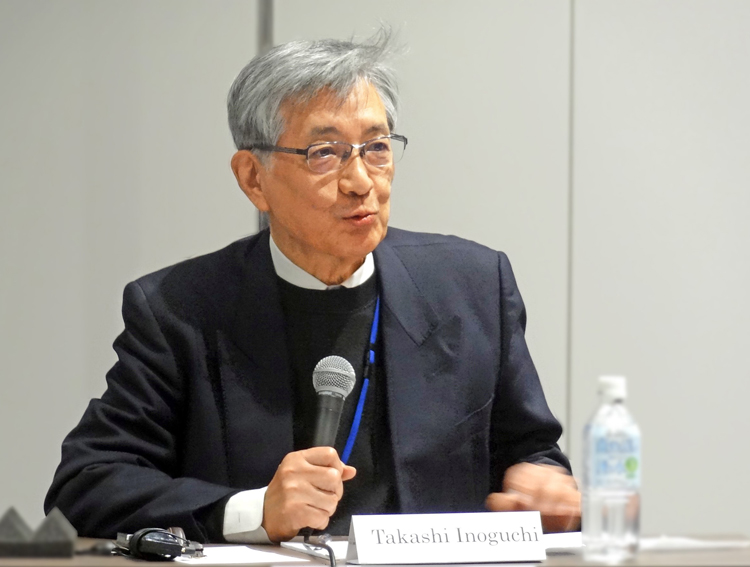 Takashi Inoguchi, a Ph.D. at M.I.T., is emeritus professor at the University of Tokyo, former Senior Vice Rector of United Nations University (Assistant Secretary General of the United Nations), and former President of Niigata Prefectural University. He is currently Eminent Scholar-Professor of J.F. Oberlin University, Tokyo. He is a prolific author on Japan, Asia and the world, and has published 150 books, latest among which include: Exit, Voice and Loyalty in Asia (Springer 2017), Trust with Asian Characteristics (Springer 2017), The Quality of Life in Asia (Springer 2017), The Troubled Triangle (2013), Japanese and Korean Politics (Palgrave Macmillan 2015), and Japanese and Russian Politics (Palgrave Macmillan 2015).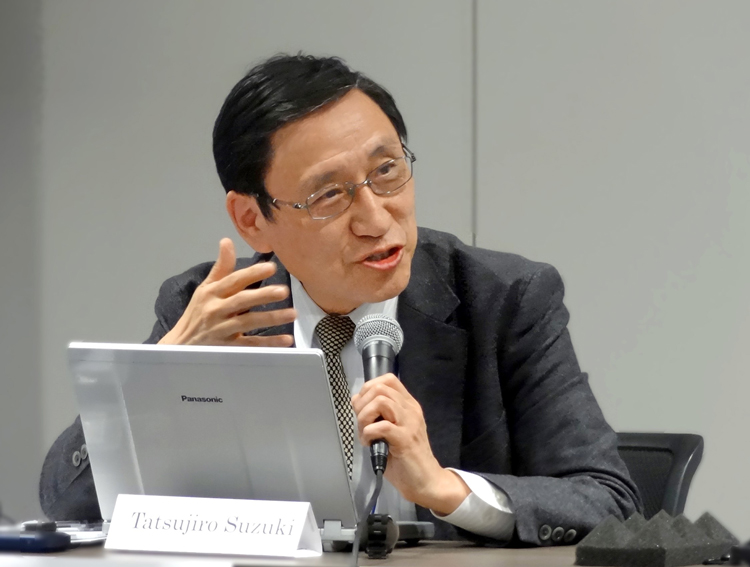 Tatsujiro Suzuki is the Director and Professor of Research Center for Nuclear Weapons Abolition (RECNA) at Nagasaki University, Japan. Before joining RECNA, he was the Vice Chairman of Japan Atomic Energy Commission (JAEC) of the Cabinet office from January 2010 to April 2014. Until then, he was an Associate Vice President of the Central Research Institute of Electric Power Industry in Japan (1996-2009) and Visiting Professor at the Graduate School of Public Policy, University of Tokyo (2005-009), an Associate Director of MIT's International Program on Enhanced Nuclear Power Safety from 1988-1993 and a Research Associate at MIT's Center for International Studies (1993-95) where he co-authored a report on Japan's plutonium program. He is also a Council Member of Pugwash Conferences on Science and World Affairs (2007-09 and from 2014~). Dr. Suzuki has a PhD in nuclear engineering from Tokyo University (1988).
Session 2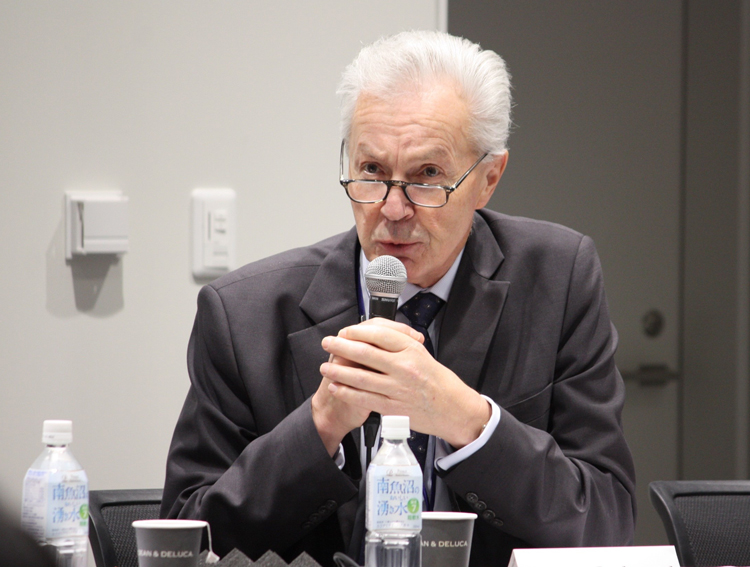 Sverre Lodgaard has been a Senior Research Fellow at the Norwegian Institute of International Affairs (NUPI) since 2007, where he served as Director from 1997. Previously, he served as Director of European Security and Disarmament Studies at Stockholm International Peace Research Institute (SIPRI), Director of the International Peace Research Institute Oslo (PRIO), and Director of the United Nations Institute for Disarmament Research (UNIDIR) in Geneva. Lodgaard is an expert on nuclear disarmament and non-proliferation, European security and the Middle East.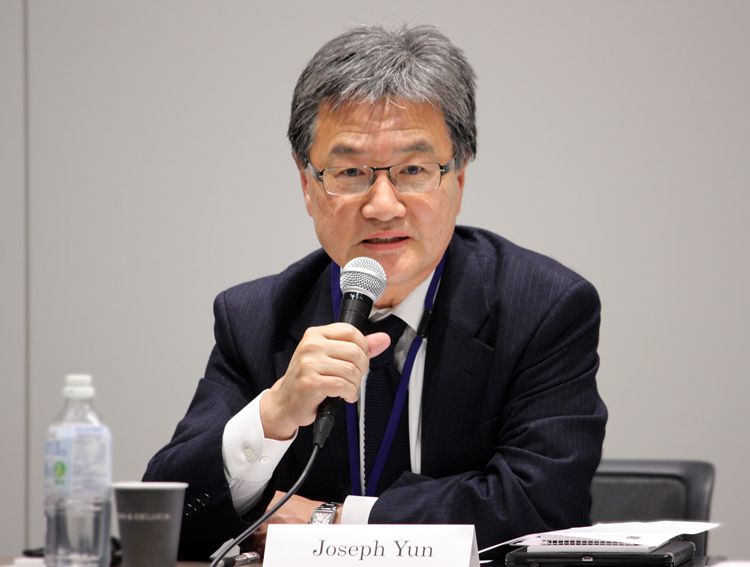 Joseph Y. Yun is the Special Representative for North Korea Policy and Deputy Assistant Secretary for Korea and Japan in the Bureau of East Asian and Pacific Affairs. Ambassador Yun most recently served as the United States Ambassador to Malaysia, 2013-2016. He has also served as the Principal Deputy Assistant Secretary in the Bureau of East Asian and Pacific Affairs. Mr. Yun's other overseas postings include the Republic of Korea, Thailand, France, Indonesia and Hong Kong. Ambassador Yun joined the Foreign Service in 1985. He is a career member of the Senior Foreign Service, class of Minister-Counselor. Before joining the Foreign Service, Ambassador Yun was a senior economist for Data Resources, Inc., in Lexington, Massachusetts. Ambassador Yun holds degrees from both the London School of Economics and the University of Wales. He is married to Dr. Melanie Billings-Yun. They have one son.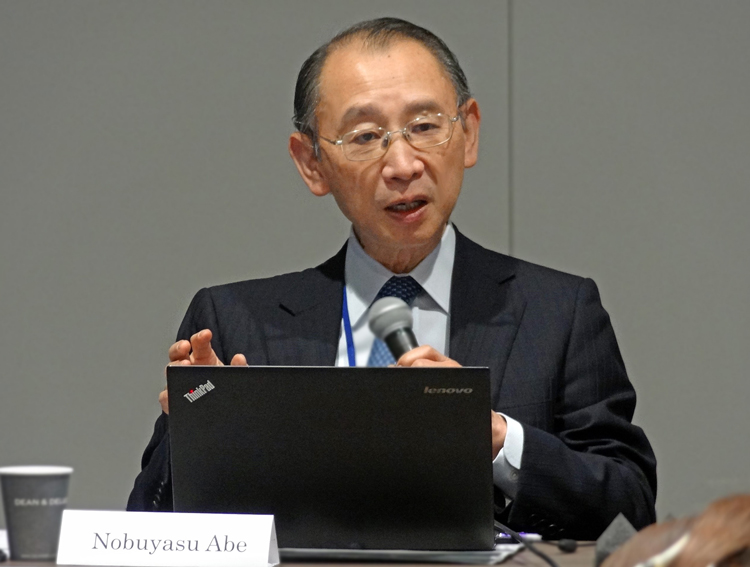 Nobuyasu Abe has been the Commissioner of the Japan Atomic Energy Commission since 2014. He is the former U.N. Under-Secretary-General for Disarmament Affairs and Director-General for Arms Control and Science Affairs of the Japanese Foreign Ministry.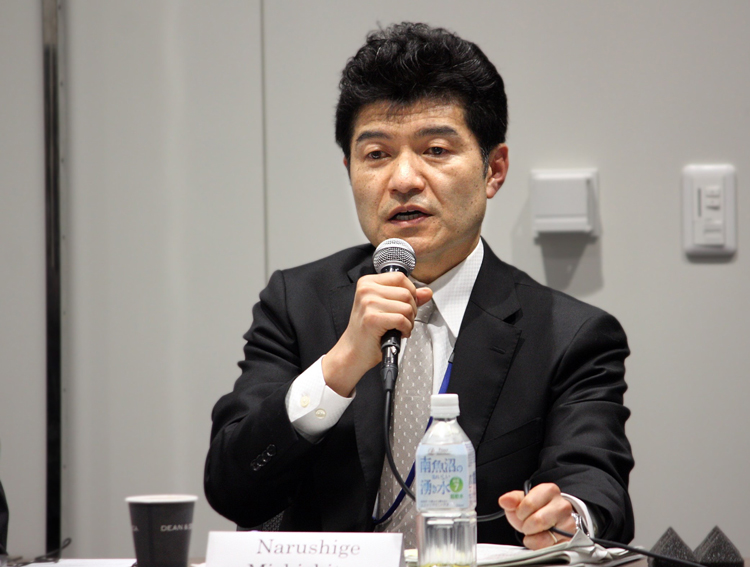 Narushige Michishita is a professor and the director of the Security and International Studies Program at the National Graduate Institute for Policy Studies (GRIPS) in Tokyo, and simultaneously a global fellow at the Woodrow Wilson Center in Washington DC. Previously, he served as senior research fellow at the National Institute for Defense Studies (NIDS), Ministry of Defense and assistant counsellor at the Cabinet Secretariat for Security and Crisis Management of the Government of Japan. He acquired his Ph.D. from the School of Advanced International Studies (SAIS), Johns Hopkins University. A specialist in Japanese security and foreign policy as well as security issues on the Korean Peninsula, his works include North Korea's Military-Diplomatic Campaigns, 1966-2008 (Routledge, 2009) and Lessons of the Cold War in the Pacific: U.S. Maritime Strategy, Crisis Prevention, and Japan's Role (Woodrow Wilson Center, 2016) (co-authored).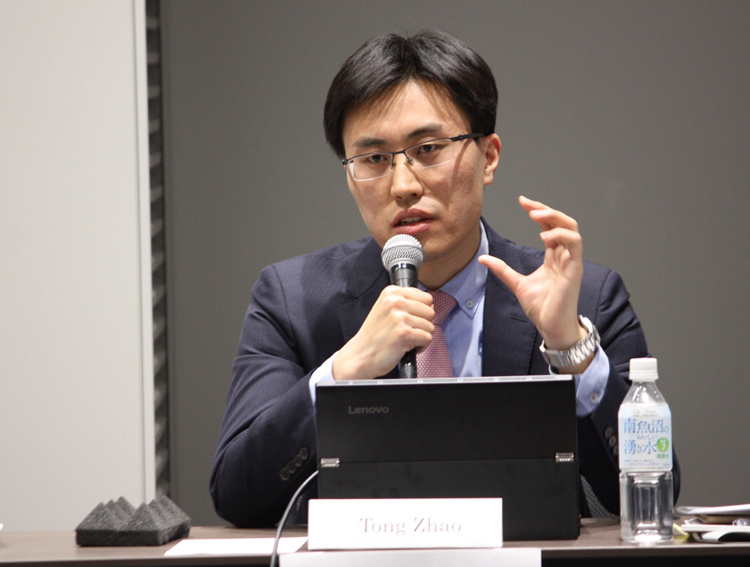 Tong Zhao is a Fellow at the Nuclear Policy Program of the Carnegie Endowment for International Peace, based at the Carnegie-Tsinghua Center for Global Policy in Beijing. His research focuses on strategic security issues, including nuclear weapons policy, arms control, nonproliferation, missile defense, and space security. He was previously a Stanton Nuclear Security Fellow at the Belfer Center at Harvard University. He holds a PhD in science, technology, and international affairs from Georgia Institute of Technology, and received a B.S. in physics and an M.A. in international relations from Tsinghua University. He is an associate editor of the journal Science & Global Security and a member of the Asia Pacific Leadership Network for Nuclear Non-Proliferation & Disarmament.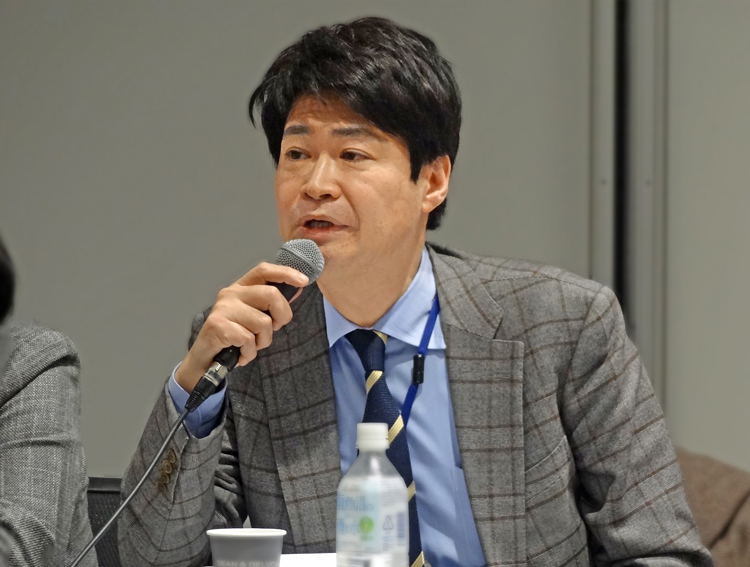 Masakatsu Ota is senior editorial writer of the largest news agency in Japan, Kyodo News. His area of specialty is in nuclear policies and nuclear non-proliferation issues with a special focus on the US-Japan security alliance and its dependence on the US "Nuclear Umbrella," extended deterrence and bilateral nuclear cooperation. His long-term investigative reports on secret US-Japan nuclear arrangements are well known and his scoop on this topic in 2009 triggered the DPJ (Democratic Party of Japan) government investigation in 2009-2010. He was awarded "The Vaughn-Uyeda Prize" in 2007 and the "Peace Cooperative Journalist Fund Prize" in 2009 for investigative reporting on nuclear related issues. He is also a Visiting Professor of Waseda University and Nagasaki University.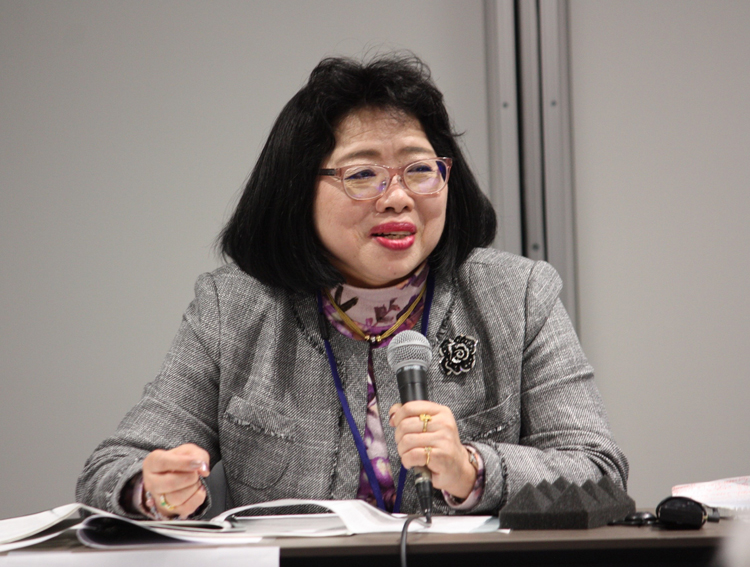 Takako Ueta is a professor at the International Christian University. She was Ambassador, Deputy Chief of the Mission of Japan to the EU; Special Advisor on NATO and European security to the Embassy of Japan to Belgium; and advisor and member of the Delegation of Japan to major CSCE/OSCE meetings. She was visiting professor of the Universite Libre de Bruxelles (ULB), visiting research fellow of the Austrian Institute for International Affairs and the Graduate Institute of International Studies, Geneva. She has co-organized annual Japan-EU policy dialogues in Brussels, with various European research institutes since 1998. Her recent publications in English are: "EU Global Strategy, Expert Opinion," No.14. in EU Institute for Security Studies ed., Towards an EU Global Strategy: Consulting the Experts, 2016; "A Japanese perspective on the beginnings of the OSCE Asian Partnerships for Co-operation," in OSCE Secretariat ed., The OSCE Asian Partnerships for Co-operation: Reflections and Perspectives, 2015; 1. Japan-Europe Security Cooperation: A View from Japan, 6. Japan-Europe Relations in a Changing World," in T. Ueta, et al., eds., Developing EU-Japan Relations in a Changing Regional and Global Context: A Focus on Security, Law and Policies, Routledge, Oxon, 2017.
Links for media coverage of the colloquium
Please see the below links for media coverage of the colloquium.