International Colloquium on
"Challenges to Regional and Global Peace in the 21st Century"
March 28, 2017
Tokyo, Japan
The Toda Peace Institute in Tokyo and the National Centre for Peace and Conflict Studies of New Zealand held a colloquium "Challenges to Regional and Global Peace in the 21st Century" on March 28 in Tokyo, Japan, to bring together leaders of international think tanks and civil society organizations concerned about stability and security in the new world order.
Northeast Asia and the rest of the world in the 21st century face multiple challenges precipitated by rising nationalism, growing inequality, marginalization and alienation from political processes. Its most graphic expressions in 2016 were the British decision to withdraw from the European Union and the election of Donald Trump as President of the United States. Although unpredictable, Trump is in charge of the most powerful nuclear arsenal in the world and has proposed a budget increase in US military spending of $54 billion of which 11% will be for the modernization and expansion of nuclear weapons.
The group agreed that the world is moving into a period of significant geopolitical unpredictability. The election of Donald Trump is one factor, but underlying causes include a breakdown of the social contract between people and their governments, characterized by Brian Finlay of the Stimson Center as a growing sense of "inequality and hopelessness."
Colloquium participants outlined creative opportunities to address the causes of conflict and fragility worldwide:
Decades of efforts in peacebuilding have generated a strong track record.
Conflict sensitive corporations, civil society actors and progressive states committed to cooperative rather than competitive security paradigms can develop more virtuous dynamics.
Policy commitments at UN, EU levels and governments represent a shift to putting conflict prevention and peacebuilding front and center.
An increasing trend in the peacebuilding sector for collaborations, coalition and partnership.
More citizens in the US who have not been politically active are now engaging, mobilizing and resisting.
Regarding nuclear weapons, experts agreed that the Non-Proliferation Treaty is under tremendous strain with Asian nuclear powers expanding their stockpiles and emphasized that the need to support UN efforts to negotiate a nuclear ban treaty. Ramesh Thakur of the Centre for Nuclear Non-Proliferation and Disarmament at the Australian National University (ANU) stressed, "The world needs to be safe from nuclear weapons through their stigmatization, reduction, prohibition and verified elimination." The colloquium endorsed the necessity to reframe security for the 21st century from hard power to soft, from coercive to cooperative and from a reactive to proactive peacebuilding approach.
Colloquium Programme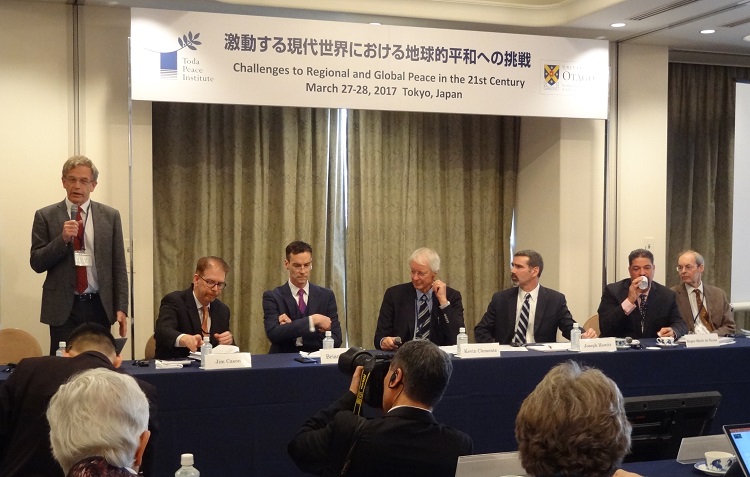 Session 1 "The State of the World in Post-Brexit, Post-Trump, Post-Truth Era" featured the following panelists: Brian Finlay (the Stimson Center), Joe Hewitt (United States Institute of Peace), Roger-Mark De Souza (the Wilson Center), Stein Tønnesson (Peace Research Institute Oslo), Hugh Miall (Conflict Research Analysis Centre, University of Kent), Jim Cason (Friends Committee on National Legislation)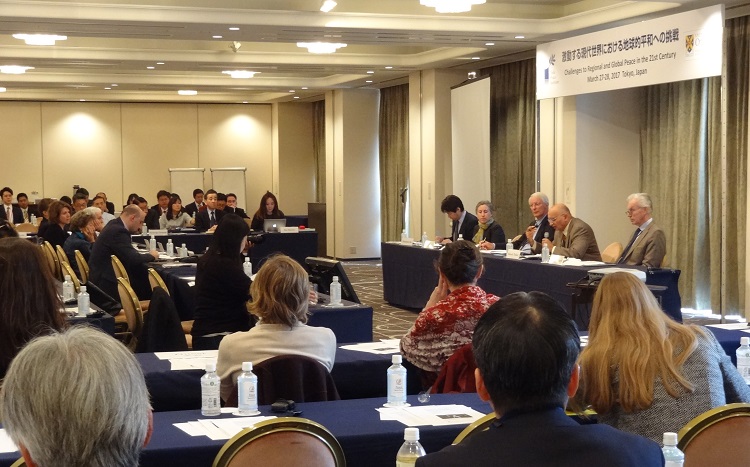 Session 2 "Cooperative Security Principles in Challenging Times" featured the following panelists: Ramesh Thakur (Centre for Nuclear Non-Proliferation and Disarmament, Australian National University), Sverre Lodgaard (Norwegian Institute for International Affairs), Masakatsu Ota (Kyodo News), Lisa Schirch (Eastern Mennonite University).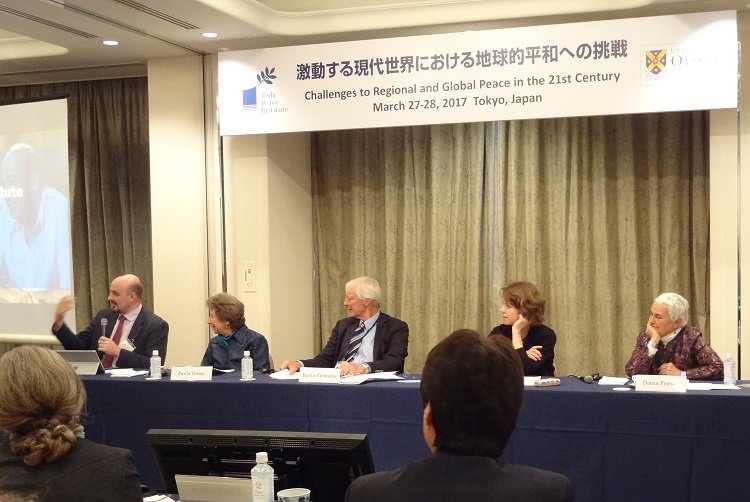 Session 3 "Responding to Geopolitical Unpredictability and Building Peace in Positive and Creative Ways" featured the following panelists: Shamil Idriss (Search for Common Ground), Paula Green (School of International Training), Diana Francis (The Ammerdown Group), Teresa Dumasy (Conciliation Resources).
Panelists' Full Texts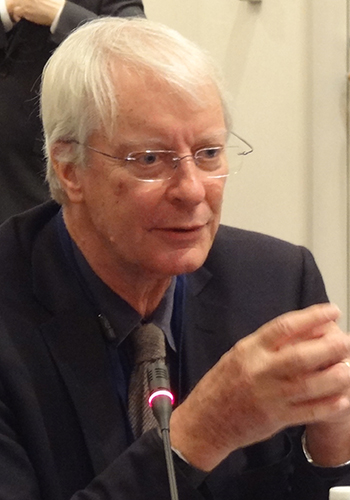 Kevin P. Clements, Chair and Convenor of the Colloquium. He is the Foundation Chair of Peace and Conflict Studies and Director of the New Zealand National Center for Peace and Conflict Studies (NCPACS) at the University of Otago, New Zealand and Acting Director of Toda Peace Institute. Prior to taking up this position, Dr. Clements was a professor of peace and conflict studies and Foundation Director of the Australian Center for Peace and Conflict Studies at the University of Queensland. He was also Secretary General of International Alert, London, Lynch Professor and Director of Institute for Conflict Analysis and Resolution (ICAR) at George Mason University, and Head of the Peace Research Center at Australian National University.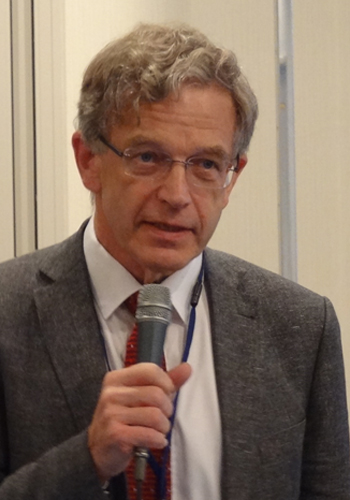 Stein Tønnesson is research professor at the Peace Research Institute Oslo (PRIO) and leader of the East Asian Peace program at the Department of Peace and Conflict Research, Uppsala University. He is associate editor for Asia in the Journal of Peace Research and member of the editorial board of Global Asia. His most recent publications are: 'Japan's Article 9 in the East Asian Peace', in K. Clements, ed. Identity, Trust and Reconciliation in East Asia (London: Palgrave, 2017); Explaining the East Asian Peace (Copenhagen: NIAS Press, 2017.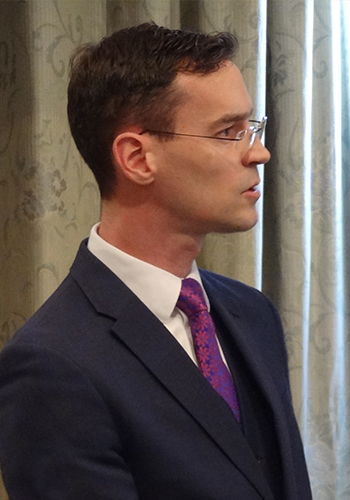 Brian Finlay is the President and CEO at Stimson. His areas of expertise include nonproliferation, transnational crime, counter-trafficking, supply chain security and private sector engagement. Finlay is also an Adjunct Instructor in the School of International Service at American University in Washington. Prior to joining Stimson, Finlay served four years as executive director of a Washington-based lobbying initiative focused on counterterrorism issues, a researcher at the Brookings Institution, and a program officer at the Century Foundation.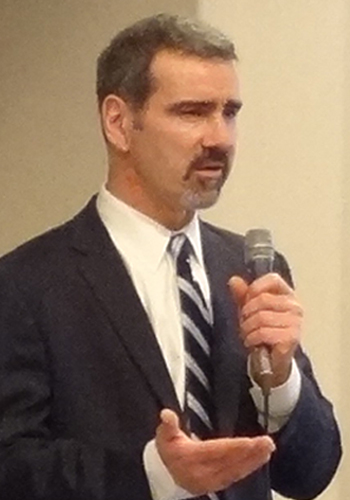 Joseph Hewitt is the vice president for Policy, Learning and Strategy at USIP. He leads USIP's efforts to capture learning from the Institute's program activities and apply it for more effective policy engagement and strategy formation. He brings more than twenty years of experience working to apply rigorous analyses of conflict dynamics to strengthen tools for conflict assessment, improve the design of peacebuilding programs and refine systems for program monitoring and evaluation. Previously, he was a senior conflict and peacebuilding advisor in USAID's Office of Conflict Management and Mitigation.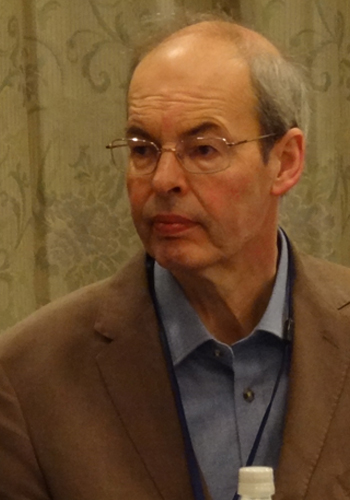 Hugh Miall is Emeritus Professor of International Relations at the University of Kent, and Chair of the Conflict Research Society, the main professional association for peace and conflict researchers in the UK. He has been Director of the Conflict Analysis Research Centre and Head of the School of Politics and International Relations at the University of Kent and was formerly Director of the Richardson Institute for Peace and Conflict Research at Lancaster University, and a Research Fellow in the European Programme at Chatham House.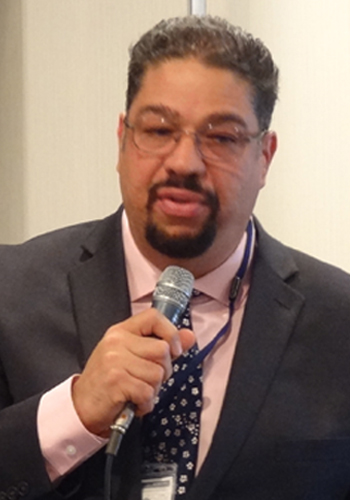 Roger-Mark De Souza is the director of population, environmental security, and resilience for the Wilson Center in Washington D.C. His previous positions include vice president of research and director of the climate program at Population Action International; director of foundation and corporate relations at the Sierra Club; director of Population, Health, and Environment at the Population Reference Bureau; and Special Assistant to the President of the World Resources Institute.
Ramesh Thakur, Director of the Centre for Nuclear Non-Proliferation and Disarmament and Professor at the Australian National University, was formerly Senior Vice Rector of the United Nations University (and UN Assistant Secretary-General). He currently serves as Co-Convenor of the Asia-Pacific Leadership Network for Nuclear Non-Proliferation and Disarmament, an 85-strong nuclear policy advocacy group that includes several former prime ministers, foreign and defence minister, foreign secretaries, military chiefs and United Nations under-secretaries-general from Asia-Pacific (www.a-pln.org).
http://www.japantimes.co.jp/opinion/2017/03/29/commentary/japan-commentary/dont-obstruct-efforts-ban-nuclear-weapons/#.WNzbEY4lGuU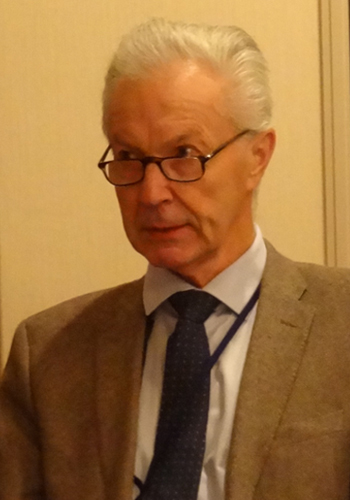 Sverre Lodgaard has been a Senior Research Fellow at the Norwegian Institute of International Affairs (NUPI) since 2007 where he had served as the director of its institution since 1997. Previously, he served as Director of European Security and Disarmament Studies at Stockholm International Peace Research Institute (SIPRI), Director of the International Peace Research Institute Oslo (PRIO), and Director of the United Nations Institute for Disarmament Research (UNIDIR) in Geneva.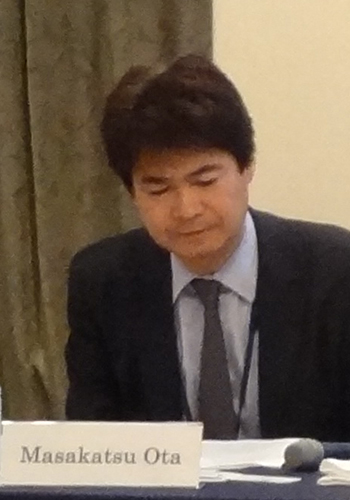 Dr. Masakatsu Ota is senior editorial writer of the largest news agency in Japan, Kyodo News. His area of speciality is in nuclear policies and nuclear non-proliferation issues with a special focus on the US-Japan security alliance and its dependence on the US "Nuclear Umbrella," extended deterrence and bilateral nuclear cooperation. His long-term investigative reports on secret US-Japan nuclear arrangements are well known and his scoop on this topic in 2009 triggered the DPJ (Democratic Party of Japan) government investigation in 2009-2010. He was awarded "The Vaughn-Uyeda Prize" in 2007 and the "Peace Cooperative Journalist Fund Prize" in 2009 for investigative reporting on nuclear related issues. He is also a Visiting Professor of Waseda University and Nagasaki University.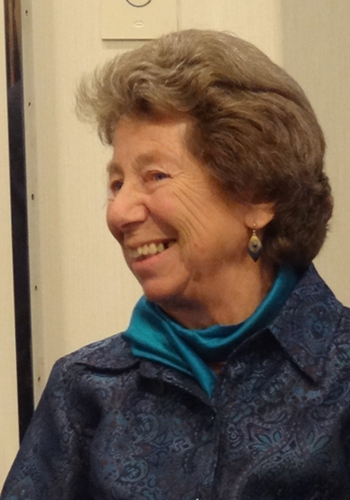 Paula Green is Professor Emerita of Peace and Conflict Transformation at the School for International Training Graduate Institute in the US, and founder-director of the Karuna Center for Peacebuilding, offering training, mentoring, and consulting in peace and conflict in war-torn and war-recovering countries. With graduate degrees in psychology and intergroup relations, her interests are in fostering collaborative civil society initiatives that humanize relations, empower communities, and bridge divides across perceived differences.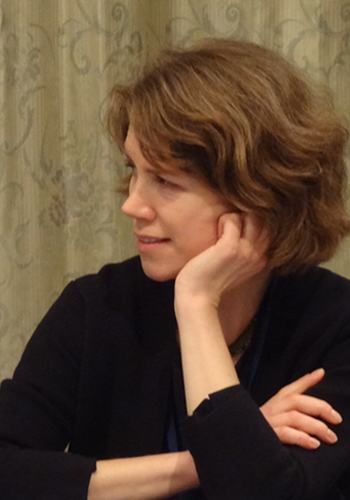 Teresa Dumasy is Director of Policy and Learning at peacebuilding NGO Conciliation Resources, which she joined in 2010. She leads on thematic policy engagement and cross-organisational learning. Prior to this role Teresa worked for a number of years for the UK Foreign and Commonwealth Office and the Department for International Development. She has also worked as a consultant to NGOs. In addition, Teresa is Senior Research Fellow at the Conflict Analysis Research Centre, School of Politics and International Relations at the University of Kent.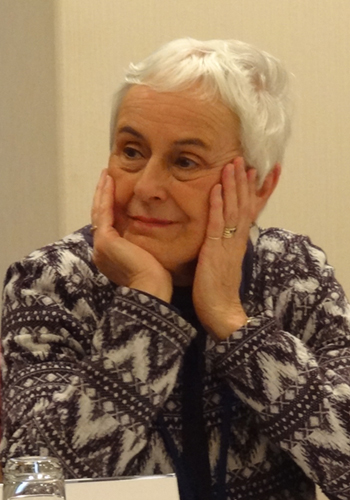 Diana Francis is a former President of the International Fellowship of Reconciliation and for many years chaired the CCTS, a group of professionals in the field of peacebuilding. An affiliate of Conciliation Resources, she has worked for many organisations, in support of local peacemakers: in the post-communist world, Africa, the Middle East and South and South East Asia. She is convenor of Ammerdown Group: Rethinking Security (see https://www.opendemocracy.net/opensecurity/ammerdown-invitation/security-for-future-in-search-of-new-vision).