HUGG Moscow - "Dialogue of Civilizations: A New Peace Agenda for Eurasian Security and Cooperation"
June 18 - 20, 2001
Moscow, Russia
HUGG Moscow
"Dialogue of Civilizations: New Agenda for Peace, Security, and Cooperation in Eurasia," Moscow, Russia, June 18-20, 2001.
This conference will focus on the problems of the world's Northern hemisphere. Moscow, Russia. June 18-20, 2001.
Conference Proceedings
Main sponsors:
Center for Political and International Studies (Russia) Toda Institute (Tokyo and Honolulu)

Cooperators:
International Federation for Peace and Conciliation Russian Pugwash Committee of Scientists Russian Political Science Association Friedrich Ebert Stiftung
Participant Photos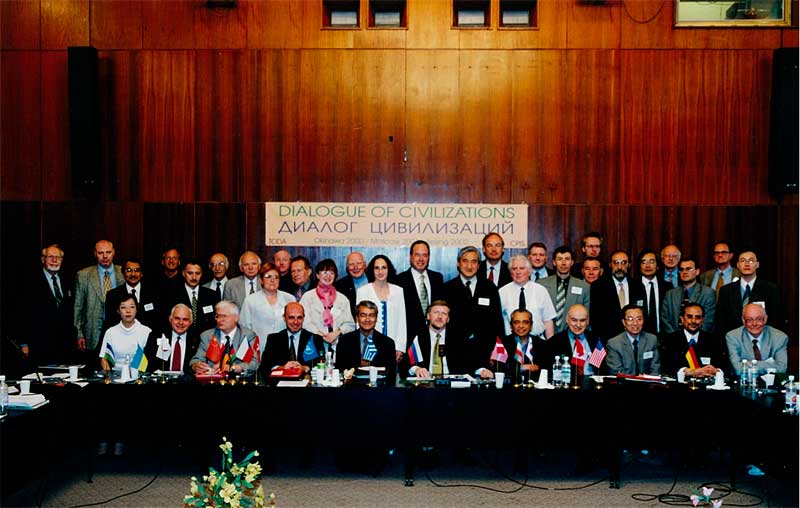 First Row (left to right): Satoko Takahashi, Michael Intriligator, Victor Kamyshanov, Alexander Gorelik, Majid Tehranian, Alexander Nikitin, Mahdi Elmandjra, Marshall Goldman, Shibin Yuan, Yuri Yakovetz

Second Row (left to right): Johan Saravanamuttu, Shavkat Arifkhanov, Lyubov Fadeeva, Olga Vorkunova, Hripsime Nalbandyan, Milton Wong, Peter Vares, Vladimir Korobov, Simon Kamsarakan, Aghasi Tadevosyan, Shin Boem-Shik

Last Row (left to right): Sergey Pronin, Oleg Pavlov, Dru Gladney, Nur Yalman, Yuri Kirshin, Robert Anderson, Vadim Grechaninov, Karlheinz Koppe, Jacob Bercovitch, Paul van Tongeren, Mihalis Menikos, Abdul Nurullaev (front), Boris Kuznetsov, Motohide Saito, Winfred Schneider-Deters, Jan Oberg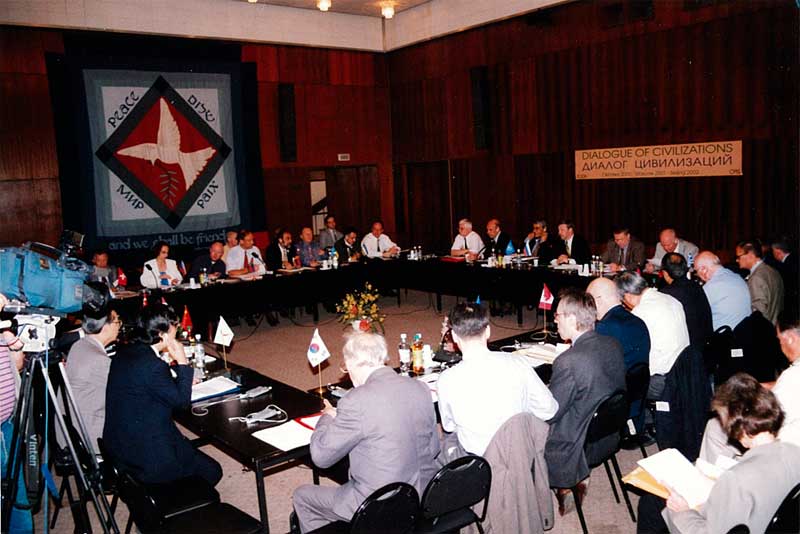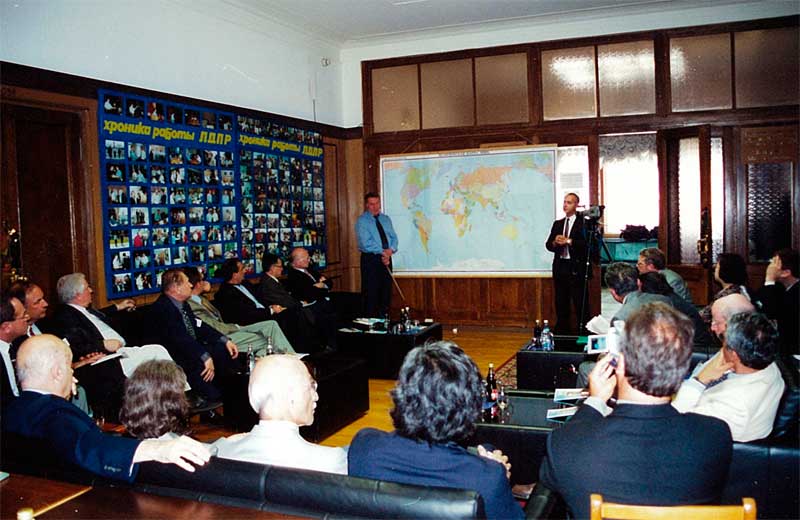 Archived Conferences
Return to archived conferences here.