HUGG Northern Ireland - "Conflict Resolution in Northern Ireland," conference
December 02, 1999
Queens, New York
"Conflict Resolution in Northern Ireland"
Queens, New York, December, 2, 1999.


Keynote by former Senator George Mitchell. December 2, 1999.
Conference Proceedings
In collaboration with Queens College, City University of New York, a conference on Conflict Resolution in Norther Ireland took place in New York on December 2, 1999. This was the day of transfer of power from Britain to the newly-formed coalition government of Protestant and Catholic parties. Thus, several centuries of Europe's bloodiest civil war came to an end. Former Senator George Mitchell was the keynote speaker leading a panel of those who had actively participanted in the peace negotiations.
Participant Photos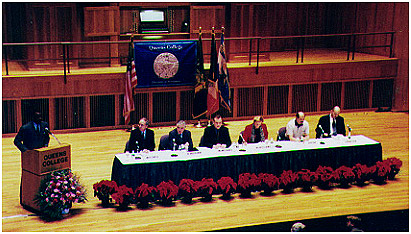 Left to right: Allan Sessoms, President of Queens College; Senator George J. Mitchell; Sean O'Huiginn, Gary McMichael, Monica McWilliams, David Ervine, Johnston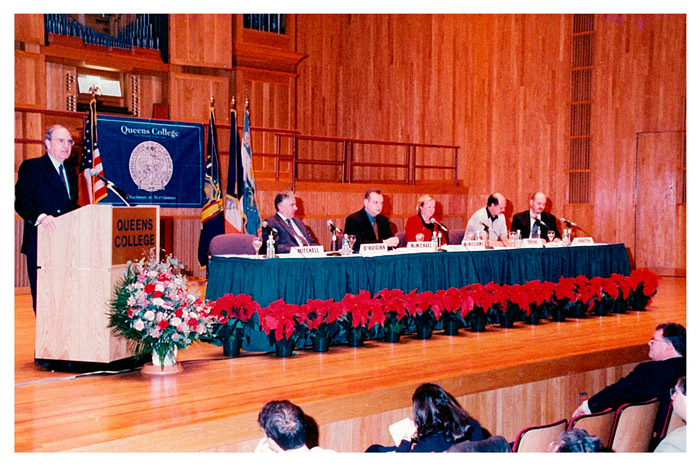 Archived Conferences
Return to archived conferences here.