HUGG Berlin - "Global Governance for Cultural Security II: Migration, Identity, and Cultural Negotiation," conference
October 15 - 17, 1999
Berlin, Germany
"Global Governance for Cultural Security II: Migration, Identity, and Cultural Negotiation,"
Berlin, Germany, October 15-17, 1999.
In the Haus der Kulturen der Welt, Berlin. Co-Sponsored by: Haus der Kulturen der Welt, Berlin and Toda Institute for Global Peace and Policy Research
Participant Photos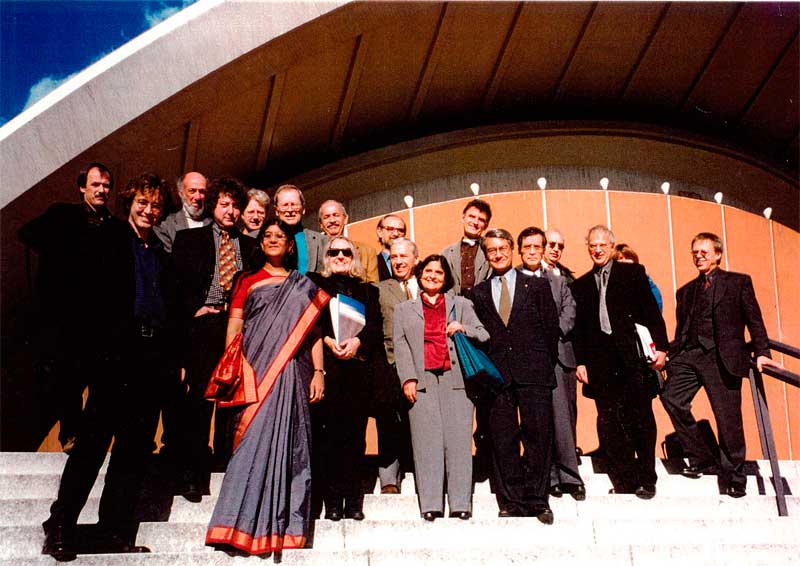 From left to right: Michael Bommes, Bernd Scherer, Richard A. Falk, Jonathan Friedman, Peter van der Veer, Shalini Randeria, James Rosenau, Arif Dirlik, Saskia Sassen, Helmuth Berking, Javier Protzel, Avtar Brah, Werner Schiffauer, Majid Tehranian, Tomosaburo Hirano, Tschangiz Pahlavan, Hans-Leong Knopp, Katherine Pratt Ewing, Peter Seel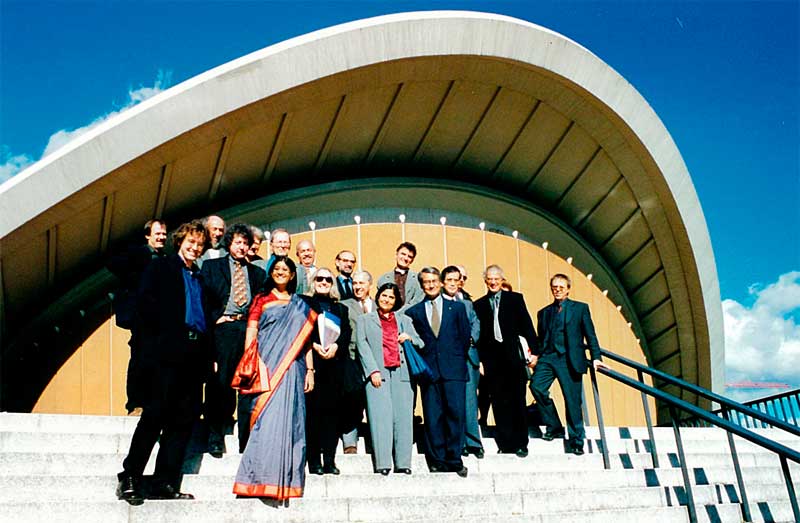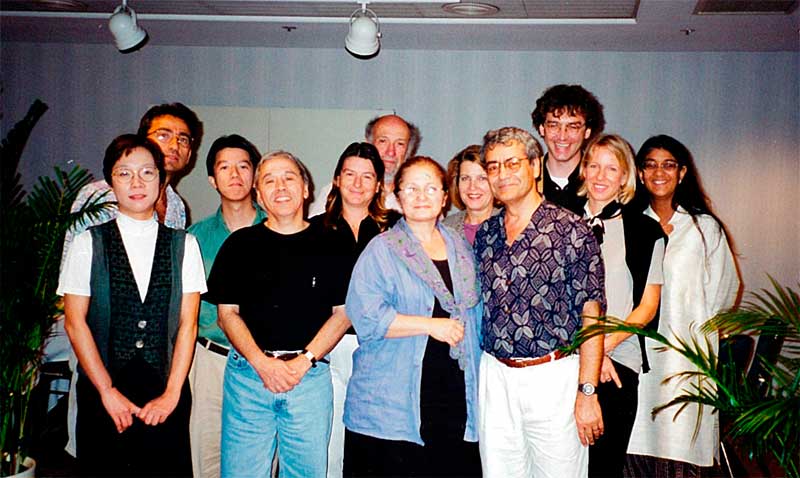 Archived Conferences
Return to archived conferences here.