HUGG Disarmament -"Non-Nuclear Prerequisites for Nuclear Disarmament," conference
September 26 - 28, 1997
Taplow, Maidenhead, UK
HUGG Disarmament
"Non-Nuclear Preequesites for Nuclear Disarmament Conference"
Taplow, Maidenhead, UK, September, 26-28, 1997.


An International Conference co-sponsored by Toda Institute for Global Peace and Policy Research and The Norwegian Institute of International Affairs.
Conference Proceedings
I. LINKAGES BETWEEN NUCLEAR AND NON-NUCLEAR WEAPONS OF MASS DESTRUCTION
II. LINKAGES BETWEEN NUCLEAR AND CONVENTIONAL ARMAMENTS
III. CO-ORDINATION OF NUCLEAR AND NON-NUCLEAR DISARMAMENT

Participant Photos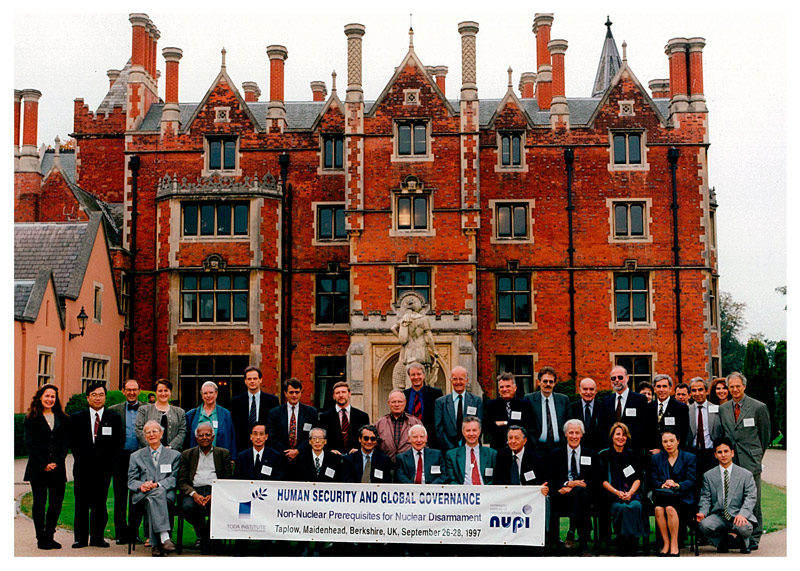 Left to right, front row: 1. Frank Blackaby, Former Director, Stockholm International Peace Research Institute 2. T. V. Sathyamurthy, York University 3. Tomosaburo Hirano, Toda Institute 4. Hiroharu Seki, Ritsumeikan University / Tokyo University 5. Majid Tehranian, Toda Institute 6. Joseph Rotblat, Pugwash Conference on Science and World Affairs 7. Sverre Lodgaard, Norwegian Institute of International Affairs 8. Jozef Goldblat, Consultant, UNIDIR 9. Hugh Beach, Council to Arms Control 10. Mechthild Borries-Knopp, Villa Aurora 11. Keiko Seki 12. Staff Member

Left to right, back row: 1. Indra Adnan, SGI-UK 2. Hiromu Yamaguchi, Toda Institute 3. Ricky Baynes, SGI-UK 4. Patricia Lewis, VERTIC 5. Patricia Howard, World Court Project on Nuclear Weapons 6. Russian Diplomat 7. Herbert Wulf, Bonn International Center for Conversion 8. Alexander Nikitin, Center for Political and International Studies 9. Lawrence Scheinman, U.S. Arms Control and Disarmament Agency 10. Kevin Clements, George Mason University 11. Graham S. Pearson, Scientific Advisor to British Government 12. Yair Evron, Tel Aviv University 13. Bjoern Moeller, Copenhagen Peace Research Institute 14. Jonathan Dean, Union of Concerned Scientists, Adviser on International Security Issues 15. Ytzhak Shichor, The Hebrew University 16. David Krieger, Nuclear Age Peace Foundation 17. Shahram Chubin, Geneva Centre for Security Policy 18. Hans-Georg Knopp, House of the Culture of the World

Left to right, standing behind back row: 1. Kiyohiko Toyama, SGI-UK 2. Staff Member 3. Annabel McGoldrick, SGI-UK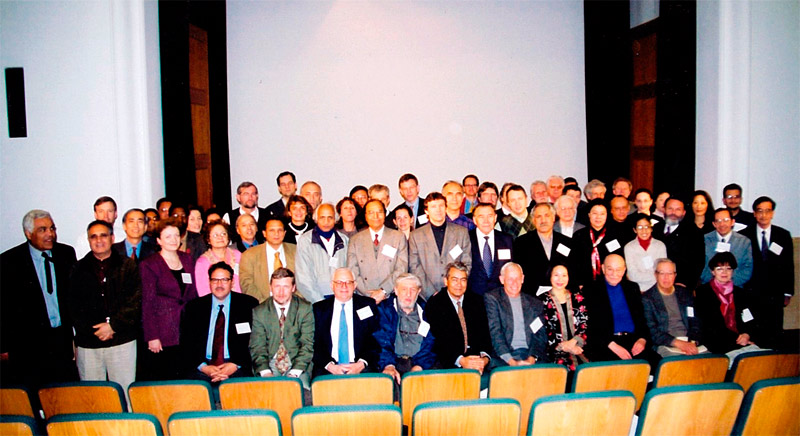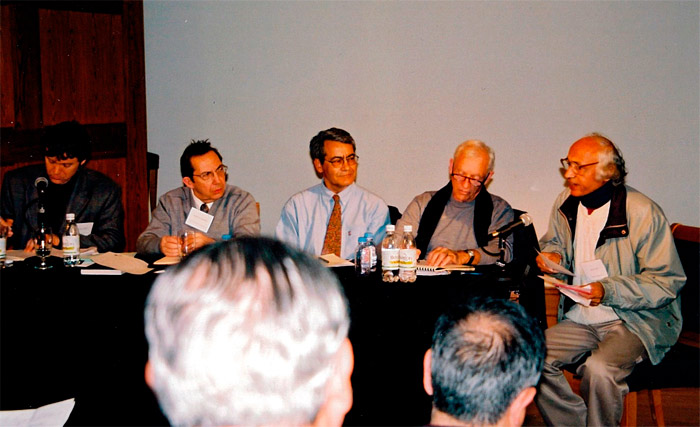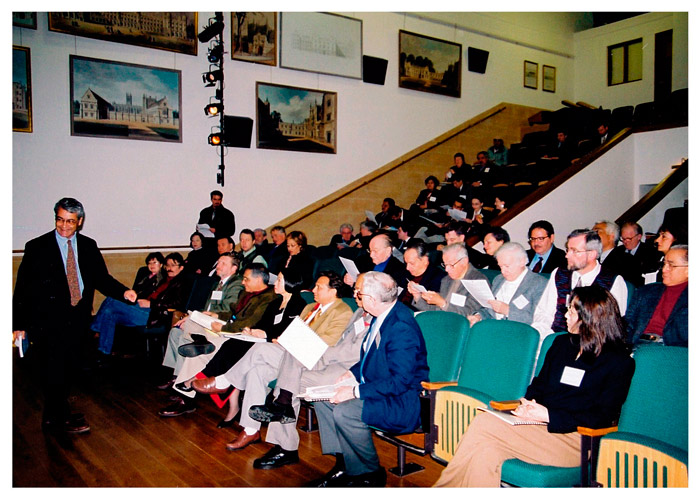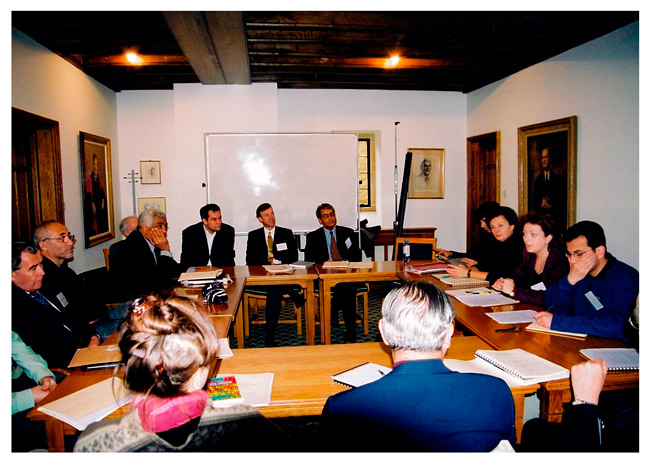 Archived Conferences
Return to archived conferences here.