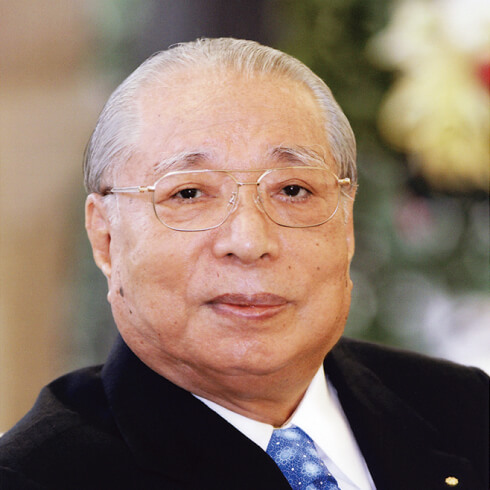 Toda Peace Institute (formerly called the Toda Institute for Global Peace and Policy Research) was established on 11 February, 1996 by Daisaku Ikeda, a Buddhist philosopher, educator and a prolific writer and poet. The institute was founded in honor of Ikeda's mentor, Josei Toda, and his vision for sustainable peace. As president of the Soka Gakkai International (SGI) lay Buddhist movement, Ikeda has devoted himself to a wide range of efforts for peace and individual empowerment, and has founded numerous cultural, educational and peace research institutions around the world. Born in Tokyo in 1928, Ikeda experienced firsthand the tragic reality of war and militarism. These experiences have shaped Ikeda's commitment to building lasting peace. Over the years, Ikeda has engaged in dialogue with many of the world's preeminent thinkers and leaders in search of viable responses to global problems, and written extensively on a range of issues related to peace and the human condition.
About Josei Toda (1900-58)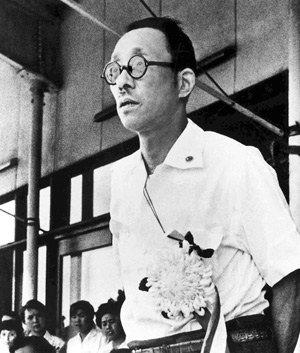 Josei Toda was an educator disillusioned with a Japanese educational system that advanced the interests of the state and suppressed independent thought. He found inspiration in the work of Tsunesaburo Makiguchi, a primary school principal with a unique child-centered teaching methodology. Makiguchi and Toda founded the Value Creating Educational Society which aimed to promote human development through education and Buddhist principles. With the onset of World War II, Toda and Makiguchi's pacifist beliefs and anti-war stance met with harsh persecution by the Japanese military government. In 1943, they were arrested on charges of violating the notorious Peace Preservation Law. Makiguchi died in prison, but Toda survived the incarceration. His deep indignation towards the military government's wanton exercise of power motivated him to build a grassroots Buddhist movement for peace.
Josei Toda made his historic declaration calling for abolition of nuclear weapons on September 8, 1957 in front of 50,000 Japanese youth at Mitsuzawa Stadium. He believed that nuclear weapons were the product of the dark, destructive nature inherent in all people, and posed a fundamental threat to our inalienable right to live. Josei Toda's desire to build a peaceful world based on respect for the inherent dignity of life is reflected in the Toda Peace Institute's programme.