For a brief overview of the Toda Institute's activities since 1996, we invite you to explore the annual reports below.
1997 | 1998 | 1999 | 2000 | 2001 | 2002 | 2003| 2004| 2005 | 2006 | 2007 | 2008 | 2009 | 2010 | 2011 | 2012 | 2013 | 2014 | 2015 NEW
Annual Report 2012
During 2012, the Toda Institute continued fulfilling our mission to promote the "Dialogue of Civilizations for Global Citizenship." This issue of our annual report includes a message of memoriam for the late Dr. Majid Tehranian, who passed on December 23, 2012. Please see the annual report for more information click here.
Annual Report 2011
During 2011, the Toda Institute has forged ahead along the path of its mission to promote the "Dialogue of Civilizations for Global Citizenship," based on a conviction in the interdependence of people and nature, in the imperative of nonviolence when dealing with political, strategic and economic upheavals, and in the inherent preciousness of each living being. For more information click here.
Annual Report 2010
In the context of a turbulent year, the Toda Institute has continued forging ahead based on its mission, making inroads to create "Dialogue of Civilizations for Global Citizenship." We believe that our work in 2010, organizing conferences, facilitating publications, developing networks of friendship and understanding through academic research, has contributed some elements to a culture of peace that we all want to see flourishing. For more information click here.
Annual Report 2009
Numerous events have affected humanity in 2009, which has enabled the Toda Institute to look deeply at how we can progress and to address the crucial work of peace research institutes. We are happy to announce that in 2009, we were able to promote two extremely capable individuals who have supported us in various capacities since our founding: Dr. Kevin Clements was appointed Secretary General of the Toda Institute and Dr. Satoko Takahashi was appointed Research Director. In addition the Toda Institute organized or participated in a total of four international conferences. We also facilitated the publication of two books: The Challenge of Abolishing Nuclear Weapons, edited by David Krieger, Transaction Publishers and Conflict, Religion and Culture: Domestic and International Implications for Southeast Asia and Australia (Philippines-Australia Studies Network and Ateneo de Manila) co-edited by Joseph Camilleri, Luca Anceschi and Benjamin T. Tolosa Jr., and published the fourteenth issue of our annual journal, Peace & Policy, devoted to "Ethical Transformations for a Sustainable Future" (if you would like to order a complimentary copy of Peace & Policy please e-mail: mailto:contact@toda.org).
Annual Report 2008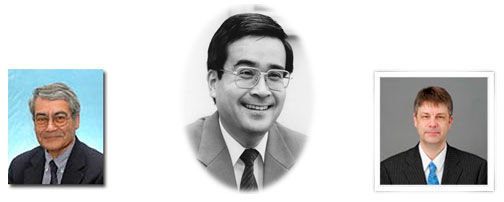 2008 was a year of many changes for Toda Institute. Our first director, Dr. Majid Tehranian, retired leaving the general leadership of the Institute to our new Director, Dr. Olivier Urbain. We are deeply thankful to Dr. Tehranian for his many years of dedicated service and we warmly welcome Dr. Urbain, looking forward to a bright future. Sadly, in January, we unexpectedly lost our deputy director, Mr. Tomosaburo Hirano. His countless contributions over the years have helped to build this Institute and for that we are forever grateful. He continues to be dearly missed. The Institute also published three new books, Music for Conflict Transformation (Urbain), Global Obligations for the Right to Food (Kent), and Challenges to Global Security (Solomon), as well as Peace & Policy 13: Peace Journalism in Times of War.
Annual Report 2007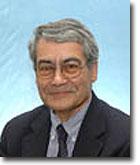 The Institute's first Director, Majid Tehranian, bids a fond farewell and welcomes our new director, Olivier Urbain, as the Institute participates in a forum, Forum on Security and Cooperation in Northeast Asia in Beijing, China, hosts an international conference on The Challenge of Nuclear Abolition in San Francisco, California, and meets with members of the Toda International Advisory Council in Lueven Belgium. Peace & Policy 12, "The Center Holds," is released highlighting the need for U.N. reform.
Annual Report 2006
The Institute celebrates its 10th Anniversary and the publication of two new books, Globalization and Identity: Cultural Diversity, Religion, and Citizenship (Tehranian & Lum, 2006), and Crossing the Red Line: The Struggle for Human Rights in Iran (Kar, 2006). Peace & Policy 11, "Learning to Seek: Globalization, Governance, and the future of Higher Education" is published. As part of the P.E.A.C.E. Project, the Peace Journalism team publishes its research findings in the online journal, Conflict & Communication Online (2006, Vol.5, 2, available at http://www.cco.regener-online.de/
Annual Report 2005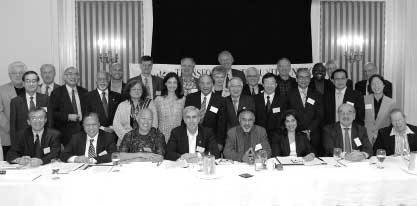 The Institute launches the "Human Development, Regional conflicts, and Global Governance" Project (HUGG 2), announcing its focus on U.N. reform with an international conference, Transforming the United Nations, held in Los Angeles, California.