Climate Change and Conflict By Eckart Garbe | 02 April, 2021
COVID-19 Pandemic Triggered Seafarers' Odyssey Back to the Pacific Islands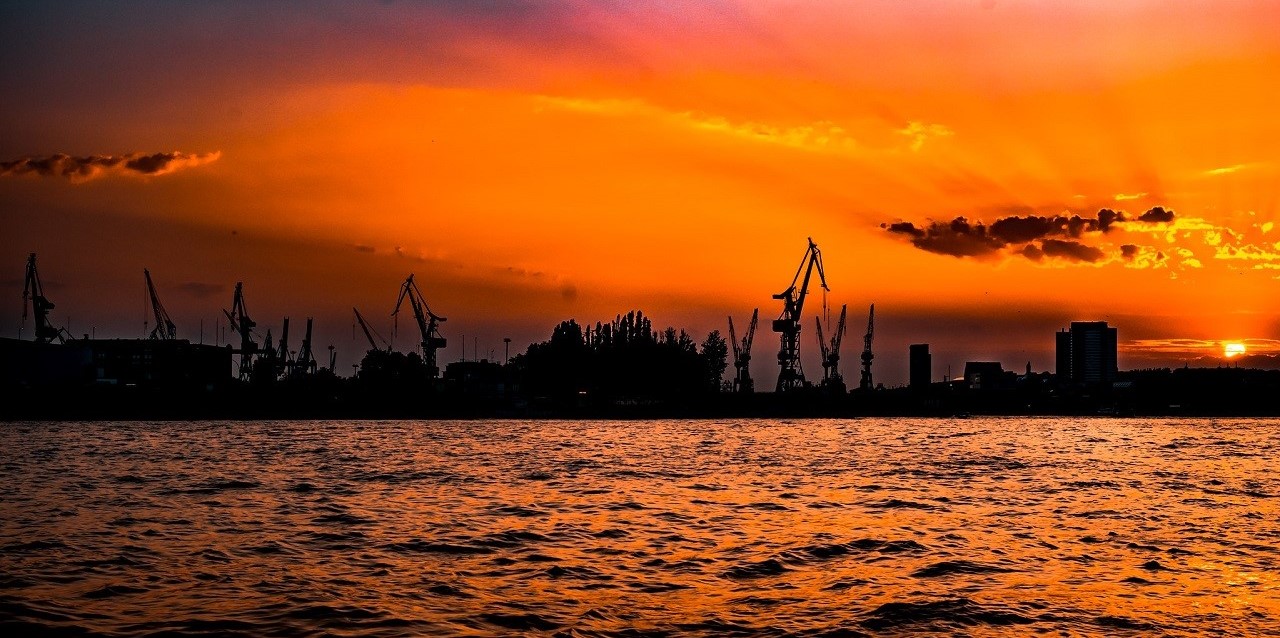 Photo credit: Michelmädchen/Flickr
Pacific sailors are used to being away from home for months. But this voyage unexpectedly turned out to involve a lot of drama and almost epic frustration. When the pandemic hit, seafarers found themselves stranded almost everywhere. Some were stuck on ships beyond the maximum end of their contracts waiting for fresh crews to arrive and replace them; when they didn't, the sailors continued working without a break, while others couldn't go home because of travel restrictions around the globe. As countries closed their borders to contain COVID-19, international travel became difficult, expensive and at times impossible. Replacing crews on vessels turned into a nightmare at sea not seen by those of us on land. This threatened to disrupt the maritime chains of supply and demand we depend on and thus it threatened the globalised trade at large.
Since last autumn this crew-change crisis left groups of seamen from Kiribati and a few from Tuvalu stranded in Germany's main port, Hamburg, the location of German shipping companies who employ almost 550 Kiribati seafarers, trained in Tarawa's Marine Training Centre which was founded by those companies 54 years ago. The low-lying atoll state, covering an enormous ocean space in the middle of the Pacific is, in terms of its small population's cash income, one of the poorest in Oceania and, despite a recent bonanza based on increasing income from fishing licences, remains dependent on export of copra, overseas aid and in particular remittances sent home by the seafarers whose income makes up almost 10% of the country's GDP.
Kiribati and Tuvalu were among the first countries to strictly close their borders when the WHO declared the pandemic and they have remained free from COVID-19 till today. But the price has been that most of their own nationals stranded overseas could not get home, including students and sailors. The governments made few exemptions and only a few repatriation flights happened. When this dragged on and the shipping companies didn't find a way to send the hired sailors home as required under international maritime regulations to let them enjoy vacations with their families, companies decided to call all of them to Hamburg instead of having them spread out all around the world.
These Pacific Islanders didn't come by ship but were flown into Hamburg; it was cold, damp, dark and foggy when they arrived to go into two weeks quarantine before being moved to a Youth Hostel at the edge of the city where again they had strictly to observe German COVID-19 restrictions. By Christmas, a hundred of them were there; some had been away from home for almost two years. Stella Maris, the Catholic's Seamen Mission and the (Protestant) German Seamen's Mission looked after them, provided shoes, warm clothing and some comfort while the commercial shipping companies paid the bills. However, their own governments in the Pacific didn't seem to make much an attempt to have them return to the islands. Perhaps the concern that this would bring the virus onto the islands was just too deep.
Being without any prospect of being reunited with their families, trapped in a foreign place with an alien language, strange food and a life so different from what sailors are used to when on board their vessels, had severe negative psychological effects, leading to problems like alcohol abuse. The sailors also were worried about losing their jobs, which would create a fiasco for their families at home, because the seafarers are the only ones who have jobs and earn good money. Even though remittances are declining, they still contribute significantly in Kiribati to the income of the small island nation.
While in Hamburg, the local population became interested in the fate of the i-Kiribati crews, perhaps because the challenges those atolls will be facing from the effects of climate change have also been talked about. People made donations, volunteers assisted, doctors gave free medical treatment, German media like SÜDDEUTSCHE ZEITUNG, SPIEGEL and ZEIT reported, and the local television ran twice monthly feature stories about the seafarers' fate. At Christmas they were able to celebrate and attend church services, strictly adhering to the local COVID-19 rules. On 22 January 2021 when the Treaty on the Prohibition of Nuclear Weapons entered into force, they organised with the help of German friends a peace celebration recalling that various parts of the Pacific region had become victimised by atomic bomb tests in the past and that by now ten Pacific Island countries have ratified this treaty, including Kiribati and Tuvalu. Despite the harsh cold, the celebration took place in the garden area of the Youth Hostel with amazing traditional dancing performances, followed by a feast including a roasted suckling pig.
While Hamburg was a safe haven for them, and their numbers had grown to more than 140 seamen, nobody had any idea when they would finally be able to return home. When chatting at night with their wives and relatives back in the islands, they learned that all kinds of rumours had emerged, and thus they decided to be more pro-active and put some pressure on their governments back home. German bishops wrote letters to wake up the island governments, and embassies got involved at a diplomatic level. The shipping companies again offered assistance and the Seaman's Wife and Family Association in Kiribati became somewhat vocal. Kiribati had announced border closures at least until March 2021, but Tuvalu now began repatriating its remaining stranded sailors. In mid-March, Kiribati followed with the seamen able to leave on different routes to Fiji. Currently around 300 seamen are stuck in Nadi, with no allocated places available on scheduled flights to Kiribati. When ultimately returned home from this remarkable journey, they all will have been quarantined and isolated three to five times and tested negative more than a dozen times.
Talking to them a question remained: Why did it take their island government so incredibly long to respond to their urgent requests to be allowed to return home? Knowing that Kiribati dropped relations with Taiwan in 2019 and suddenly switched its allegiance to Beijing, not a few of the sailors suspect that the slowness might have been intentional. If the government is not much concerned about them losing their decent jobs with European shipping lines, would they one day end up on Chinese vessels or even trawlers and fishing boats run by low-standard companies offering shocking conditions and paying crummy wages? As China increasingly dominates international shipping, such a possibility, even if only on the horizon, seems to frighten the seafarers.
Eckart Garbe is a publicist based in Hamburg who has worked as a consultant for almost 40 years in various parts of the Pacific, with a regional focus on Oceania and Melanesia. During those years he used to head German bilateral aid programmes and has collaborated with governments, churches and non-government organisations. He holds degrees in economics and social science.